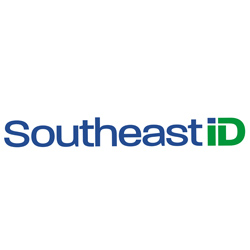 The launch of this site marks the beginning of an exciting transition in a strong partnership.
Miami, Florida (PRWEB) October 17, 2016
Plasco ID ("Plasco") announced last week the official launch of a new ecommerce website, SoutheastID.com. Plasco acquired Southeast ID, a photo identification products retailer based in Deerfield Beach, Florida, in January of this year. Reinforced by the launch of SoutheastID.com, the expansion further cements Plasco's position as the largest global integrator of secure identification solutions.
The mobile-friendly Southeast ID site has been comprehensively rebranded, providing a flexible ecommerce platform that showcases an expanded product line. Complete with user-friendly selection tools and request-a-quote functionality, the site supports interactive engagement and streamlines communication between customers and account managers. These enhancements are augmented by Plasco's robust inventory, fast shipping, in-house technical support, and exceptional customer service standards.
Plasco CEO and President Alan Mendelson says he looks forward to the future growth and development of Southeast ID in light of the site launch. "The website was intentionally re-engineered, building upon Southeast ID's strengths and market differentiators to broaden the retailer's scope of influence. It will attract new customers while providing Southeast ID's existing customers with enhanced functionality to complement the exceptional service they are accustomed to receiving," Mendelson stated.
In alignment with the existing Plasco ecommerce websites PlascoID.com, IDWholesaler.com, and IDZone.com, SoutheastID.com will receive further development to include a variety of value-added services and advanced functionalities characteristic of the award-winning web presence and organizational reputation of Plasco ID.
"Our continued efforts and equitable investments will leverage the volumes of loyal customer relationships that Southeast ID has established over the last 34 years to position Southeast ID as an influencer in the industry," commented Chief Marketing Officer Chris Penn. "The launch of this site marks the beginning of an exciting transition in a strong partnership."
For additional information about Plasco ID's launch of the new Southeast ID website, please contact Jennifer Clancy at (888) 457-5272 or visit http://www.SoutheastID.com.
About Plasco ID
Founded in 1983 and with offices in Miami, Minneapolis, and Deerfield Beach, Fla., Plasco ID (http://www.PlascoID.com) is the global leader in identification solutions. Plasco ID employs a direct sales force as well as a manufacturer-trained technical support staff, and manages four ecommerce websites. With its enterprise solutions, integration services, distribution channels, and retail channels, Plasco ID has served over 100,000 customers in the United States and internationally, and has made the Internet Retailer Top 500 list for seven consecutive years.