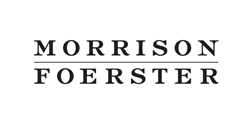 New York, NY/Washington, D.C. (PRWEB) October 17, 2016
Morrison & Foerster, a leading global law firm, is pleased to announce that David Manspeizer and Greg Chopskie have joined the firm's Intellectual Property Litigation Practice Group in its New York and Washington, D.C. offices, respectively. Mr. Manspeizer joins the firm effective immediately, and Mr. Chopskie joins October 24.
Mr. Manspeizer comes to Morrison & Foerster from WilmerHale where he was a partner in the firm's intellectual property (IP) litigation practice and focused on patent litigation, particularly for branded pharmaceutical and biotechnology companies. He was formerly chief IP officer for Wyeth, leading a 140-member global IP department. Mr. Chopskie joins Morrison & Foerster from Gilead Sciences where he was associate general counsel for IP and focused on high-profile domestic and international patent litigation. Before that, he served in senior in-house counsel positions at Wyeth and Shionogi. Messrs. Manspeizer and Chopskie worked together at Wyeth and also previously at Finnegan, Henderson, Farabow, Garrett & Dunner.
"David and Greg will significantly expand and enhance our life sciences litigation practice, particularly our work for branded pharmaceutical firms in the U.S., Asia, and Europe. Their additions highlight our continued focus on growing our East Coast IP litigation bench, following Mark Whitaker's arrival earlier this year," Michael Jacobs, co-chair of Morrison & Foerster's IP Litigation Practice Group, said. "David and Greg understand the complex technologies in the pharmaceutical, biologics, diagnostics, and medical device fields, and the critical role IP plays in businesses' commercial strategies."
Rich Hung, also co-chair of Morrison & Foerster's IP Litigation Practice Group, added: "David and Greg are tremendous additions to our diverse bench of litigators. Having worked together at Finnegan and then again at Wyeth, they have complementary practices and are a proven team. Their deep knowledge of the pharmaceutical and life sciences industries, and their strong blend of in-house and law firm experience will be valuable assets for our clients."
Mr. Manspeizer's practice includes representing pharmaceutical and biotechnology clients in patent litigation. He has served as co-lead counsel in multiple ANDA litigations for branded pharmaceutical companies. He also counsels clients on due diligence, patent strategy, and patent portfolio management. Mr. Manspeizer joined WilmerHale in 2010 after spending over seven years at pharmaceutical and biotech giant Wyeth as Vice-President IP and Associate General Counsel, where he was responsible for all of the company's patent, trademark, copyright, and trade secret matters, including all of its IP litigation matters. He also oversaw diligence, counseling, strategy, IP aspects of transactions, and public policy for Wyeth's pharmaceutical, consumer, and animal health divisions. At Wyeth, Mr. Manspeizer directed a strategic patent portfolio focus that yielded a top ranking on The Wall Street Journal's patent scorecard for eight consecutive quarters.
Prior to joining Wyeth, Mr. Manspeizer was a partner at Finnegan, Henderson, Farabow, Garrett & Dunner where his practice focused on patent litigation concerning pharmaceuticals and biotechnology. He earned his J.D. from Rutgers University and his B.A. in biology from the University of Pennsylvania. He is admitted to practice before the Court of Appeals for the Federal Circuit and the United States Supreme Court and is registered to practice before the United States Patent and Trademark Office.
"MoFo is an ideal home for me because its IP litigation practice is one of the most respected groups in the world, and it also has an outstanding reputation in the life sciences space," Mr. Manspeizer said. "I am looking forward to working with my new colleagues, as well as collaborating again with Greg, to further build the firm's life sciences litigation practice."
Mr. Chopskie specializes in devising IP, regulatory, and commercial strategies to maximize product protection. In his role at Gilead Sciences, he was responsible for safe-guarding numerous small molecule products, including extensive involvement in Hatch-Waxman litigation. He was formerly vice president and associate general counsel for Japanese pharmaceutical firm Shionogi and formerly deputy chief counsel for Europe, the Middle East, Africa, and Canada at Wyeth.
Before joining Wyeth, Mr. Chopskie was an associate with Finnegan, Henderson, Farabow, Garrett & Dunner and The Weinberg Group. Mr. Chopskie earned his J.D. from George Mason University School of Law and his B.S. in biology from Georgetown University.
"I am delighted to join Morrison & Foerster because it has a proven track record in successfully protecting the IP portfolios of numerous innovative clients," Mr. Chopskie said. "In addition to being able to work with David again, I am also excited about the opportunity to come to a firm that has made so many significant hires in Washington, D.C. over the last couple of years."
Morrison & Foerster's IP Litigation Practice Group comprises a powerhouse of trial lawyers and appellate specialists, coupled with a patent prosecution team that is unrivaled in its depth of technical expertise. The firm's 150 IP litigators are regularly at the forefront of ground-breaking IP disputes for the world's leading high-tech, consumer products, and life sciences companies. National Law Journal has named Morrison & Foerster to its "IP Hot List" four times, Law360 has twice named the firm "IP Practice Group of the Year," Chambers USA has named the firm "IP Firm of the Year," and BTI has named the firm an "IP VIP."
ABOUT MOFO
We are Morrison & Foerster — a global firm of exceptional credentials. Our clients include some of the largest financial institutions, investment banks, Fortune 100, and technology and life sciences companies. The Financial Times has named the firm to its lists of most innovative law firms in North America and Asia every year that it has published its Innovative Lawyers Reports in those regions. In the past few years, Chambers USA has honored MoFo's Bankruptcy and IP teams with Firm of the Year awards, the Corporate/M&A team with a client service award, and the firm as a whole as Global USA Firm of the Year. Our lawyers are committed to achieving innovative and business-minded results for our clients, while preserving the differences that make us stronger.