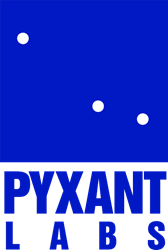 Colorado Springs, CO (PRWEB) October 17, 2016
Pyxant Labs Inc., a privately held bioanalytical laboratory, today announced that it has expanded its bioanalytical support capabilities for discovery PK studies. This expansion adds equipment, IT systems, facility improvements, and, most important, personnel with best-in-the-industry laboratory expertise. These resources ensure that we provide 2-day bioanalytical phase turnaround and the highest quality in the industry. The Pyxant Labs Contract Research Organization provides GLP and non-GLP bioanalytical and CLIA biomarkers support for pharmaceutical and biotech companies' drug development programs.
"We decided to expand our discovery PK services because of the need for this service in the industry. Offering a quick turnaround service, combined with the clear scientific understanding of what our clients require to make intelligent decisions on the progression of their development candidates is essential to today's drug development activities" said Randall Guthrie, Vice President.
"The experience Pyxant Labs has gained in the past 16 years serving the highly stringent pharmaceutical industry has created a clear cut understanding of the necessary attributes that our clients are searching for to support their early drug development continuum" said Jean Pineault, President and COO.
About Pyxant Labs Inc. – Pyxant Labs is a bioanalytical laboratory offering two distinct laboratory services: Its GLP CRO unit supports drug development for pharmaceutical and biotech companies and its CLIA CLS division assays patient specimens, including urine, oral fluids and blood, for prescribing physicians, clinics, and hospitals, for medication management and clinical diagnostics. Founded in 2000, Pyxant Labs uses state-of-the art mass spectrometry to assay high value samples for regulated industries. Pyxant Labs practices within areas that draw upon the Company's key strengths: Industry-leading scientific expertise, stringent technical-regulatory compliance, fast turnaround, and exceptional customer service. Its greater mission is to improve patient outcomes by offering the most reliable laboratory results, fast.
For more information, contact Kathy Bouard at 719-593-1165 or kbouard(at)pyxant(dot)com
http://www.pyxant.com