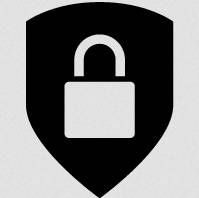 Columbus, Ohio (PRWEB) October 17, 2016
QuickPro (https://facebook.com/QuickProLocksmith/) is offering 15 percent off their rates for military veterans and senior citizens, but the good news doesn't stop there.
"We are also offering 15 percent off for college students!" confirms company owner John Schaff. "Our veterans served our country and deserve special rates, as do our seniors that worked so hard to pave the way for future generations. As for those college students, we all remember how lean our budgets were during the college years! I'm happy to give them a price break and I know they'll pay it forward once they start businesses of their own."
QuickPro recently launched in Columbus, Ohio, and is rapidly becoming the area's locksmith of choice. "We are preferred because we can beat anybody's price, and our prices are always honest without any hidden fees," confirms Schaff. "We do honest work for an honest price and we always prioritize emergency calls such as changing locks due to domestic violence or rushing to help people with vehicle lockouts."
QuickPro also carries a selection of residential and commercial products. With 24/7 service every day of the year, along with great prices, discounts and the fastest possible response times, QuickPro is the locksmith to have on speed dial.
To learn more, please visit http://www.locksmith-columbus-ohio.net/residential
About QuickPro Locksmith:
QuickPro Locksmith is known for its fast response times and technicians that arrive with the stock and experience you need for any kind of locksmith job. Victims of domestic violence get free lock changes and emergency locked-out calls are always prioritized.
Contact Details:
QuickPro Locksmith LLC
Columbus, OH 43219
Phone: 614-678-8833
Source: QuickPro Locksmith