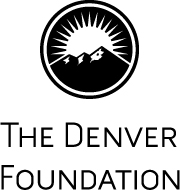 Denver, CO (PRWEB) October 17, 2016
The Denver Foundation's Arts Affinity Group is now accepting proposals for Colorado Art Tank, which takes a "business unusual" approach to finding and funding innovative and impactful arts in Metro Denver. Proposals are due Wednesday, November 2 at 5 pm.
Colorado Art Tank is loosely modeled on the Shark Tank reality show, in which aspiring entrepreneurs pitch new products to high-profile investors. In the Art Tank, individuals and organizations from across Metro Denver present ideas for programs that harness the power of the arts to inspire, educate, and engage the community. Votes from a live audience and a panel of expert judges determine the winners.
Applicants for the 2017 Colorado Art Tank will be evaluated against a rigorous set of criteria including impact, responsiveness, and visibility. Projects must be unique to Denver, with the potential to ignite change, and must stretch an artist or arts organization to reach beyond standard engagement and practice. Proposals must reflect the AAG's commitment to learning through the arts.
Applicants will be notified of their status on or around December 12. Finalists will be present proposals during a live community event at the University of Denver on February 7, 2017. Complete guidelines are available here.
Launched in 2014 by The Denver Foundation's Arts Affinity Group (AAG), in partnership with Colorado Creative Industries and Bonfils-Stanton Foundation, Colorado Art Tank is one of the largest pools of dedicated arts funding in the state. The AAG and partners have distributed more than $130,000 to twelve groups over the past two years. This year, more than $65,000 will be awarded through the Art Tank.
Last year, more than 60 organizations submitted applications to Colorado Art Tank. Funding was distributed to Lighthouse Writers Workshop, which won both the Audience Choice Award and the Bonfils-Stanton Foundation Award; Youth on Record, Chicano Picasso, VSA/Access Gallery, PlatteForum, and Buntport Theater/Playground Ensemble/The Narrators.
About The Denver Foundation
The Denver Foundation is a community foundation that inspires people and mobilizes resources to improve life in Metro Denver. In 2015, the Foundation and its donors awarded more than $978 million in grants. The Denver Foundation has three roles: stewarding an endowment to meet current and future needs for Metro Denver, working with community leaders to address the core challenges that face the community, and managing more than 1,000 charitable funds on behalf of individuals, families, and businesses. For more information, visit http://www.denverfoundation.org.