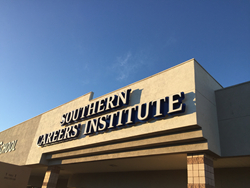 We're trying to do what is best for the student
Austin, Texas (PRWEB) October 17, 2016
With the announcement of the immediate discontinuation of operations at Career Point College, Southern Careers Institute campuses in Austin and San Antonio are offering displaced students an opportunity to continue their career training.
Students questioning what is to become of the course credits earned while at school with Career Point, may reach out to Southern Careers Institute beginning Monday, October 17, to review transcripts and identify all transferable credits earned.
In addition to credit transfers, Southern Careers Institute will be offering grants to Career Point students for up to $3,000 to help ease the transition, even if students have exhausted their allotted financial aid with Career Point.
"We're trying to do what is best for the student," said Jacob Mayhew, CEO of Southern Careers Institute. "If they are about to graduate, we will do what we can to assist them – even allowing them to finish at no cost."
Career Point Students in the Austin and San Antonio area are welcome to reach out to Southern Careers Institute campus closest to them to discuss opportunities to complete their education.
Career Point students may reach Southern Careers Institute at 844-783-6569.
Southern Careers Institute
San Antonio - North Campus
6963 NW Loop 410
San Antonio, TX 78238
Southern Careers Institute
San Antonio - South Campus
238 Southwest Military Dr., Suite 101
San Antonio, TX 78221
Southern Careers Institute
Austin Campus
2301 S. Congress Ave., Suite 27
Austin, TX 78704
For more information on Southern Careers Institute, please visit http://www.scitexas.edu or connect with Southern Careers Institute on Facebook and Twitter.
About Southern Careers Institute
Southern Careers Institute was founded in 1960 in Austin, TX. Since opening its doors, SCI has expanded its facilities to include seven campuses located in Austin, Brownsville, Corpus Christi, Harlingen, Pharr, San Antonio (North Campus), and San Antonio (South Campus) plus virtual courses offered online. SCI has offered medical and business programs since 1992, and today, SCI offers a variety of programs in the fields of medical, pharmacy, business, cosmetology, technology and trades.
All career training programs at Southern Careers Institute are taught by knowledgeable instructors who care about each individual student's success. A supportive, interactive learning environment is maintained at all our campuses, which allows students to learn by doing. Each program focuses on the skills needed upon entering the workforce, so students are not focusing on things that will never be used in the real world.
Southern Careers Institute has also developed a laser focus on making our students more marketable with customized and employer tailored programs. We call this approach The SCI Edge, and it makes our students as competitive as those of any accredited colleges or technical schools in Texas.
For more information, contact: Adrian De La Garza, Southern Careers Institute
512-437-7543
adrian.delagarza(at)scitexas(dot)edu
http://www.scitexas.edu/
Logo - http://scitexas.edu/wp-content/uploads/2015/10/logowhitebg1.jpg
SOURCE Southern Careers Institute