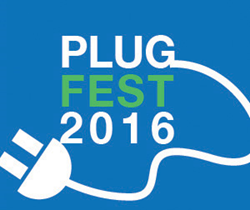 PlugFest is a unique opportunity for suppliers to validate the interoperability of their BACnet products.
Atlanta, Ga. (PRWEB) October 18, 2016
BACnet International recently hosted its annual PlugFest Interoperability event, the industry's leading workshop that provides the opportunity for companies to perform interoperability testing for their BACnet®-enabled solutions. The event was held September 27 – 29, 2016 at the Interoperability Laboratory at The University of New Hampshire in Durham, NH. This year marks the 17th annual interoperability workshop and was attended by 80 engineers from 37 different companies.
PlugFest appeals to building automation suppliers and engineers seeking an opportunity to test their solutions in a vendor neutral and friendly environment with other community members. The event included 12 testing sessions open to BACnet vendors, along with educational forums providing information on the updated test plan and BTL Working Group.
"PlugFest is a unique opportunity for suppliers to validate the interoperability of their BACnet products," stated Andy McMillan, president and managing director of BACnet International. "The fact that we are in our 17th consecutive year of PlugFest is a testament to the collaborative nature of the BACnet community and is one of the reasons BACnet has established itself as the global standard for building automation and control systems."
PlugFest 2016 featured several different opportunities for attendees to interact and learn, including: one-on-one testing sessions designed to allow each team to test their BACnet solutions with other companies' products based on a formalized schedule; round table testing which allowed vendors to conduct unscheduled testing; and various BACnet training sessions. There was also a BACnet Testing Laboratories – Working Group (BTL-WG) meeting on Monday, September 26, 2016, prior to the start of the workshop. The BTL-WG oversees the BACnet conformance certification and listing program and is comprised of members of BACnet International and the BACnet Interest Group-Europe (BIG-EU). The group meets quarterly to discuss updates to the BACnet standard and resulting changes needed for testing and conformance.
The PlugFest 2017 Interoperability Event will return to the Interoperability Lab at UNH and will take place September 25 – 28, 2017.
More information on BACnet International can be found here, and information concerning the BACnet Testing Laboratories can be found here.
About BACnet International
BACnet International is an industry association that facilitates the successful use of the BACnet protocol in building automation and control systems through interoperability testing, educational programs and promotional activities. BACnet International oversees operation of the BACnet Testing Labs (BTL) and maintains a global listing of tested products. The BACnet standard was developed by the American Society of Heating, Refrigerating and Air-Conditioning Engineers (ASHRAE) and has been made publicly available so that manufacturers can create interoperable systems of products. BACnet International complements the work of the ASHRAE standards committee and BACnet-related interest groups around the world. BACnet International members include building owners, consulting engineers and facility managers, as well as companies involved in the design, manufacturing, installation, commissioning and maintenance of control equipment that uses BACnet for communication. For more information, please visit http://www.bacnetinternational.org.