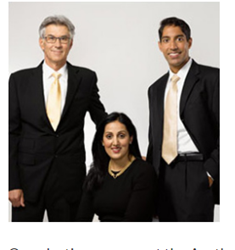 Naples, FL (PRWEB) October 17, 2016
On Tuesday, Oct. 25th, 2016, a trio of esteemed plastic surgeons from the Aesthetic Surgery Center will host a seminar at Naples Beach Hotel and Golf Club, located in Naples, FL. Guests will be invited to learn more about contemporary approaches to facial and body restoration and enhancement.
This seminar, offered free of charge, will include lunch and refreshments served at noon. This will be followed by an informational presentation focusing on contemporary methods of restoring youth and enhancing natural beauty. More people than ever before are seeing the possibilities offered by restorative treatments, and this seminar will meet their questions head-on.
Dr. Agarwal and Dr. Maloney both possess double board certification from the American Board of Facial Plastic and Reconstructive Surgery and from the American Board of Otolaryngology. These certifications are emblematic of the fine work that both doctors strive toward and show their commitment from a distance. Dr. Gill has completed aesthetic fellowship training in plastic surgery of the face, breast, and body.
All three doctors recognize and empathize with the patient's desire for careful, non-invasive procedures that nonetheless promote physical restoration. Dr. Agarwal himself developed the UpLift procedure, a complex surgery that utilizes several medical components [such as muscle reattachment and liposuction] to tighten the jawline and upper neck in a more effective way than traditional suturing procedure or a "mini-lift".
Endoscopic facelifts, finesse rhinoplasties, laser eyelid surgeries, hair restoration, and breast enhancements are only a few of the topics that Drs. Agarwal, Maloney, and Gill will touch upon. Guests will also be familiarized with specific topics such as ThermiTM Radiofrequency skin tightening, Ultrasonic non-surgical fat reduction, and AcuPulseTM Fractional CO2 laser wash resurfacing.
The issue of protecting and preserving one's physical appearance is not a new one, but it's certainly more open and accessible than ever before. Modern advances in scientific medicine allow doctors to provide non-invasive procedures and adjustments that would have been impossible a mere fifty years ago - it is for this reason that the seminar is being hosted. These physicians hope that the people of the surrounding community will learn new methods of facial and body rejuvenation with minimal down-time.
Learning about the procedures that one can utilize is simply the first step towards benefiting from them. The comprehensive information provided will support both physical health and mental well-being; when you look good, you feel good, and the Aesthetic Surgery Center believes that its patients should always feel good.
To RSVP to this seminar and learn more about the services offered, call 239-594-9100 or click the link available through the Aesthetic Surgery Center's website, https://www.aestheticsurgerycenter.com
The event will take place at the Naples Beach Hotel and Golf Club:
851 Gulf Shore Boulevard North
Naples, FL 34102
12:00 PM