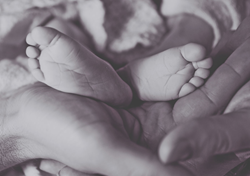 "We built Give InKind as a legacy to our stillborn daughter, Layla, to offer families experiencing hardship a way to reach out and support one another." - Laura Malcolm, Founder and CEO, Give InKind
TACOMA, WA (PRWEB) October 18, 2016
Online fundraising now has a different competitor - a platform for thoughtful and personal giving that revolutionizes caregiving and support.
Give InKind, launched in October, 2016, created a more personalized way to support loved ones during times of crisis or need. From setting up a page to easily coordinate care, browsing expertly-written articles to finding the most helpful gifts and services, Give InKind has thought of every element of what happens to individuals during and after a personal crisis. In fact, Give InKind's tools and resources help any family member or friend lend a hand from around the country.
"We built Give InKind as a legacy to our stillborn daughter, Layla, to offer families experiencing hardship a way to reach out and support one another," explains Founder and CEO, Laura Malcolm. "It is our sincere wish that Layla's legacy inspires others to learn, come together and create a brighter tomorrow for anyone going through one of life's many challenges."
Those that explore Give InKind will be invited to interact on the website in three different ways:
Creating a Page: Families and caretakers can create Give InKind pages to coordinate meals and help, offer alternative ideas for giving from a wishlist of needed items, and most importantly, they can do this from anywhere, changing the conversation around how we support loved ones from afar.
Gift Giving: Visitors to the Give InKind website can view and purchase curated gifts, services and products that have been found to be most helpful across a variety of situations. Being able to find the most appropriate, helpful and thoughtful item to send during a time of need is a completely new way of shopping online.
Reading and Resources: Individuals and families experiencing hardship, and those wishing to give support, have the ability to utilize resources and articles on the Give InKind webpage, offering empowerment and productive learning.
Revolutionizing giving and caregiving, Give InKind's launch has attracted new mothers, families and celebrities from all over the globe in recognizing this unique space for giving support when it's needed.
About Give InKind
No matter what major life event is happening, Give InKind gives individuals the tools to be there for their loved ones, whether near or far. Launched in October 2016, Give InKind is the only website incorporating giving with expertly-written content and support calendaring. Learn more at: http://www.giveinkind.com.