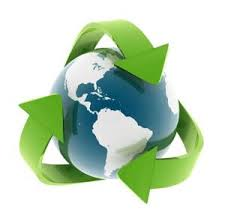 Monarca is Changing the BioFuel Game by producing their own low cost feed stock.
Houston, Texas (PRWEB) October 18, 2016
Clean Energy is a hot segment of the world energy market, and the biofuel market is led by refining companies without long term contracted feed stock.
Monarca is changing the biofuel game by being the first to combine low cost seed oil production with an onsite refinery to produce biojet fuel for Mexico's ASA aviation department.
"Our Monarca project in the Yucatan of Mexico is the first to implement a large scale 33,000 hectare Jatropha plantation to produce high volume low cost seed oil for our biojet fuel refinery. We needed to control the cost and supply of feed stock for our refinery so we are growing our own crop," states Jack Katz the CEO of Monarca.
"We have a target biojet fuel price and we worked the cost to produce equation backward realizing we had to produce seed oil feed stock at the best price on the planet to make our numbers. Other biofuel producers are using feed oils from the market, which have incentives and market swings; however we cannot base our future on those unknowns so we are producing our own feed oils," Katz states.
Katz concludes, "I brought in Michael Chaplinsky, the President of Turf Feeding Systems a Houston company, to run the agriculture side of the project because his high yield sustainable technology will increase crop production and it will enable us to make our numbers".
Michael Chaplinsky states, "Sadly Jatropha has had poor success because it has been poorly managed without irrigation. However, we will use a hybrid plant variety and use our special high yield practices with irrigation, fertigation and special probiotic organic nutrient program to increase the fruit production 50% to 100%. It will be managed like a 33,000 hectare hydroponic operation."
Jatropha will flourish in the Yucatan with its long growing season, ample water, good sunlight and good labor to manage and harvest. Our team of scientists, engineers, biologists and practitioners will produce the low cost seed oil for the refinery. This will give Katz the numbers and consistent seed oil supply to deliver finished biojet fuel for Mexico's commercial aviation year after year at his price immune to market changes," Chaplinsky concludes.
Contact Information
Jack Katz, CEO - Zphere Works, S. de R.L. de C.V., a Mexican Limited Liability Company - Cerrada Manchester 13, floor 3 - Mexico City, 06600
+52.1.55.20954727
jkatz(at)blacksmithicg(dot)com
Michael Chaplinsky, President – Turf Feeding Systems, Inc. Houston, Texas – USA
COO - Agriculture - Zphere Works
+1 713.849.9040
mc(at)turffeeding(dot)com
http://www.turffeeding.com
Bio:
Mr. Jack Katz is the CEO of Zphere Works, S. de R.L. de C.V headquartered in Mexico City. Mr. Katz has been in the waste to energy business for over 10 years. His background has been focused on integrating government agencies with solutions in waste and environmental issues. He has brought together teams of designs and implementers to structure and install systems that address municipal waste and water quality. Mr. Katz has just launched a municipal waste to energy project for Cancun.
Michael Chaplinsky is the President of Turf Feeding Systems a world leading company in fertigation, headquartered in Houston, Texas. Mr. Chaplinsky has developed new technologies integrating fertigation, new irrigation technologies and special soil treatments to reduce irrigation water up to 50%, reduce fertilizer and chemicals 60% while increasing crop production as much as 50%. Mr. Chaplinsky works and speaks at many agriculture conferences worldwide. He is a world expert in Soil Restoration, Water Efficiency and Sodium Issues in water and soil. He developed a new sustainable agriculture program that restores poor soil and produces higher crop production, while reducing water, fertilizer and chemicals. He states, "The world population has passed 7 billion and will pass 9 billion by 2050; however tillable productive farmland in the world is diminishing. My mission is to restore damaged farmland not bulldoze native forests to increase farmland.