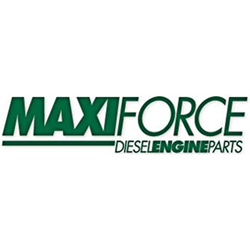 We are very excited to re-launch our Yanmar line with a more extensive coverage
Miami, FL (PRWEB) October 19, 2016
Maxiforce®, recognized as a brand leader in replacement diesel engine parts, is proud to announce the re-launch of its Yanmar® line, a first in the diesel aftermarket. Maxiforce® is the only US brand offering Yanmar® aftermarket engine parts, reinforcing their commitment and leadership in the small diesel engine market. Maxiforce's Yanmar® range will now cover 22 engine models found in Yanmar® and John Deere®, Komatsu, ThermoKing®, Bobcat®, Takeuchi®, Onan®, Cub Cadet, Kholer and Marine Pleasure OEM applications just to name a few.
"We are very excited to re-launch our Yanmar line with a more extensive coverage," said Paul Kelly, Vice President, Sales and Marketing. "Currently these engines are not being rebuilt because of the price and availability of parts, but now we are offering a new lease on life for these previously "throw away" engines, as well as a new revenue stream for the engine rebuilders. This is something we are really proud of and we believe the aftermarket will fully appreciate."
About Maxiforce
Specializing in engine parts for John Deere®, Cummins® B & C, Perkins® Yanmar® and Caterpillar® engines for over 20 years, Maxiforce has been servicing a multitude of clients. With an extensive inventory, immediate shipping and personal technical support, it has established itself as a major player in the aftermarket diesel parts industry. Maxiforce ships from its locations in Doral, FL, Indianapolis IN and Santa Fe Springs, CA.