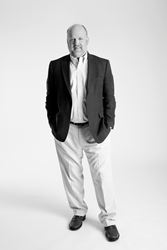 NEW YORK, NY (PRWEB) October 17, 2016
Aligned Energy, which delivers a leading integrated, sustainable technology platform that significantly reduces data center energy and water usage, increases transparency, optimizes efficiency and enhances reliability to deliver improved business outcomes, announced today that leading industry innovators Jakob Carnemark, founder and CEO of Aligned Energy, and David Holub, Director of Platform Services at Aligned Energy, will be speaking on two panels at the 7th Annual IMN Provider Forum on Financing & Investing in Data Centers & Cloud Services Infrastructure (West) in Santa Rosa, California, on October 17 and October 18.
Event Details:

o Panel Description: Choosing a data center site that best serves business needs hinges upon the careful consideration of ever-changing, location-specific factors. In this session, leading experts in the colocation, energy, legal and economic development fields will discuss site selection strategies, advising providers on how they can successfully navigate state incentives, taxation, operating expenses, demand and more.
Lowering Data Center, Cloud Delivery & Reliability Costs During the Design, Implementation & Construction Phase… What Are the Latest Structures that Show a Decrease in Energy Consumption & Operating Costs? - Tuesday, October 18 at 8:25AM PST
Aligned Energy Speaker: David Holub, Director of Platform Services
o Panel Description: The future of data center design is operational efficiency and environmental sustainability. This session will highlight transformative, sophisticated facility design and management trends that streamline data center configuration and construction, and ensure significant cost savings.
Taking place at the Hyatt Vineyard Creek from October 17-18, the IMN Provider Forum on Financing & Investing in Data Centers & Cloud Services Infrastructure (West) will address the most pressing challenges faced by data center, colocation and cloud service providers. Expected to attract over 250 professionals and feature more than 65 industry experts, including some of the most prominent data center owners, tenants, investors, capital and service providers, this year's forum will provide cutting-edge insight on the data center industry's current political, technological and economic landscapes, while identifying how companies can best position themselves for the future.
To follow along with the conversation in real time during the event, visit our Twitter handle @aligneddc.
About Aligned Energy
Aligned Energy is a sustainable technology company with a mission to innovate and optimize infrastructure within Data Centers and Buildings to eliminate waste of materials, energy and water to create a better tomorrow. Through Aligned Data Centers, we have deployed our technology to transform the data center colocation business model delivering it as a utility to cloud, enterprise and telecommunications companies to allow infrastructure costs to dynamically align with their IT load and business needs. Please visit http://www.alignedenergy.com.