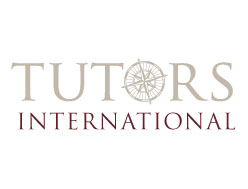 The education system here in the UK is highly flexible and, with an increasingly connected workforce, these families can – and do – relocate frequently.
(PRWEB UK) 19 October 2016
Rather than deterring wealthy families from investing in the UK, Brexit seems to have had the opposite effect, with families from the USA and countries such as China, Hong Kong, and Singapore now keen to relocate and buy property in the UK.
Adam Caller commented: "It's not just the fall in Sterling and the dip in the London housing market that is prompting these enquiries. British schools and excellence in British private tutoring holds great appeal to families from these countries, and Brexit is just the excuse they need to invest in both property and education. The education system here in the UK is highly flexible and, with an increasingly connected workforce, these families can – and do – relocate frequently."
Tutors International has seen a steady increase in demand for private tutoring all over the world since 2015 – a 400% increase in the first half of 2016 - and enquiries such as these may now provide the same exciting and lucrative opportunities for British tutors, but on their own home soil.
Mr Caller added: "We've seen more and more stories in the media in recent months about the plight of British teachers, and how many of them are so worn out and disenfranchised by the traditional education system and curriculum here in the UK, that they consider leaving the profession entirely. The passion for education is still there but the setting is wrong. Many are now choosing to take the next step into private tutoring, and opportunities like these are just what our teachers need at the moment."
Since its launch in 1999, Tutors International has established a strong reputation for placing exceptional tutors with families in all kinds of situations and circumstances, as well as specialist provision for children with SEN and other learning issues. The due diligence and matching process between tutor and family is extensive and thorough to ensure both parties ongoing needs are met.
To find out more about the services offered by Tutors International, visit tutors-international.com. Tutors can browse the latest vacancies and submit an application by visiting tutors-international.net.
END
About Tutors International
Tutors International is a worldwide organization providing experienced private tutors to work with children of all ages and nationalities. Tutors are available for full-time tutoring positions, for major support and tutoring outside school hours, or for home-schooling. Tutors International provide provide a bespoke service to find the right tutor that suits the child's needs and aspirations, and if a live-in tutor is required, it is essential that the assigned tutor is the right match for the family and fits in the environment.
Tutors International was founded by Adam Caller who has tutored students of all ages. He has received specialist training in dyslexia and Attention Deficit Disorder and is very sensitive to children's educational difficulties. He has now turned this expertise to recruiting, training and placing other tutors to help families.