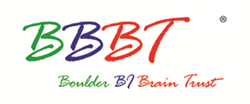 Splunk represents a new technological paradigm where the analysis of machine-generated data can be quickly performed, yielding new and valuable insights organizations need to make critical, data-driven decisions. – Claudia Imhoff, Founder, BBBT
Boulder, Colorado (PRWEB) October 18, 2016
On Friday, October 21, 2016, BBBT members will be briefed by Splunk's Manish Jiandani, director of solution marketing for business analytics, and Stephen Luedtke, senior technical product marketing manager, on how digital transformation is changing the world, disrupting traditional business models and technologies, as well as the way organizations operate. Machine data is at the center of this transformation.
Critical insights found in machine data enable IT and security teams to ensure uptime, detect fraud and identify threats. Forward-thinking organizations are now discovering the value machine data delivers to better understand their customers, improve products, optimize marketing and improve business processes.
"Operational Intelligence is now a mandatory component of any analytics environment. However, analyzing machine data can be a significant challenge for many corporations," said BBBT Founder Claudia Imhoff. "Splunk represents a new technological paradigm where the analysis of machine-generated data can be quickly performed, yielding new and valuable insights organizations need to make critical, data-driven decisions."
A podcast summarizing the presentation will be available at the BBBT podcasts page, and a video and trailer of the presentation will be available at the BBBT videos page.
About BBBT
The Boulder Business Intelligence Brain Trust has served the BI industry since 2006. It is a consortium of over 200 industry analysts, experts, and practitioners from around the world. BBBT hosts BI industry vendors who provide extended, interactive briefings, streamed live as webinars exclusively to BBBT members. It's a reciprocal arrangement, the members receive the latest information on current and planned BI tools and technologies, and the vendors get valuable feedback on their offerings, marketing, and messaging.