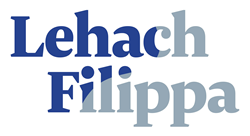 "The Lehach Filippa fellowship program aims to enrich the cultural fabric abroad and here at home in New York City by connecting the most talented artists with new audiences.
New York, NY (PRWEB) October 19, 2016
Lehach Filippa, the leading immigration law firm for creative professionals, announces a new artist visa fellowship program that will provide up to six international artists with full access to legal counsel and services on a yearly basis. The Lehach Filippa Fellowship Program was created to empower extraordinary and innovative creative professionals with access to exceptional legal services that they might not be able to pursue otherwise. Through the Fellowship Program, the legal team at Lehach Filippa seeks to support the free exchange of the arts, enrich the cultural fabric of the United States, and provide a voice for artists seeking positive social change through artistic mediums.
Artists working in the creative disciplines of the performing arts, music, fashion, film, photography, design, fine arts, and/or journalism who are able to demonstrate innovation and extraordinary ability in their chosen creative field are encouraged to apply. If selected, fellows will receive Lehach Filippa counsel and legal services at no cost, less the government processing fees, for the duration of the O-1 artist visa application process. Interested applicants can find eligibility requirements and instructions in the "How to Apply" section of the Lehach Filippa website.
Alejandro Filippa, founding partner of Lehach Filippa, stated, "Our vision for the company has always been, first and foremost, to empower artists and creative professionals – our clients – with the tools and resources to operate at the highest levels in their creative field. We believe strongly in the sharing economy and what better place for an artist to share their talents than in the creative capital of the world, New York City. It is our hope that through the fellowship program that we are able to connect talented artists with new audiences and in doing so enrich the cultural fabric abroad and here at home."
The Lehach Filippa Fellowship Program begins accepting applications today on a rolling basis all application components and instructions for the process are available at lehachfilippa.com/fellowship-program.
Please direct all questions related to the fellowship application process to fellowship(at)lehachfilippa(dot)com.
About Lehach Filippa
Lehach Filippa is the leading immigration law firm for creative professionals. Our experienced and trusted team prepares temporary visas, applications for permanent residence and offer legal counsel for special citizenship cases on behalf of foreign nationals. Our clients span various creative fields within the performing arts, music, fashion, film, photography, design, fine art, journalism and more.
Co-partners and founders Michael Lehach, Esq. and Alejandro Filippa, Esq. created Lehach Filippa in 2011 with the belief and vision that all creative professionals should be empowered and active participants in their immigration journey. With a commitment to providing exceptional guidance, clear communication and education for all clients, Lehach Fillippa is pioneering the way to a more streamlined and efficient approach of obtaining work visas and/or citizenship.
The attorneys of Lehach Filippa are licensed and admitted to practice in the State of New York, and are eligible to appear before all U.S. Immigration Courts and USCIS Offices, the Board of Immigration Appeals (BIA) and the U.S. Court of Appeals for the Second Circuit. The team speaks multiple languages including English, Spanish, Mandarin, Korean and Arabic. Lehach Filippa is headquartered in New York, NY.