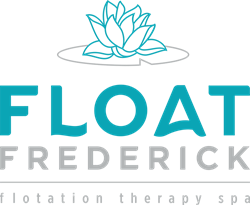 (PRWEB) October 19, 2016
Float Frederick is a flotation therapy spa that is now open in Frederick, MD. With 5 float suites and 2 hydro massage rooms, Float Frederick is the largest, by capacity, in the Mid Atlantic Region. Flotation therapy is a way to heal the mind and body.
Owners Tom and Alyssa Palermo saw a need for physical healing in their own lives when Tom's reoccurring back issues flared up so intensely July of 2015, he was in constant pain for more than 60 days. Seeing her husband struggle on a daily basis, Alyssa began searching for alternative pain relief methods and stumbled upon flotation therapy. "I was hopeful floating would allow Tom to experience some relief from pain and asked him to give it a try. He's a skeptic, but he tried it and was so glad he did!" says Alyssa. According to Tom, "If it worked for me, then why can't floating help everyone feel great?" Tom's passion is in physical healing for sports recovery and pain management, while Alyssa is excited about offering stress management, spirituality, life balance, and peace for the mind and heart.
Many are familiar with the healing properties of the Dead Sea, but Float Frederick allows you to experience similar benefits without traveling half way across the world. The first sensory deprivation tank was invented in 1954 at the National Institute of Mental Health by John C. Lilly. As a neuroscientist, Lilly wanted to see what would happen to the brain when turning off external stimuli. The results were stunning! The first commercial float center opened in Beverly Hills, California in 1979. The global rebirth of flotation therapy is happening now and Float Frederick is at the forefront of the movement by bringing healing to the community.
If you are searching for spiritual exploration, physical pain relief, improving sleep, anxiety relief, depression relief, enhancing athletic performance or escaping from the stresses of daily life, Float Frederick is for you. Appointments are available from 9AM-9PM 7 days a week. More information and booking can be found on the website: floatfrederick.com