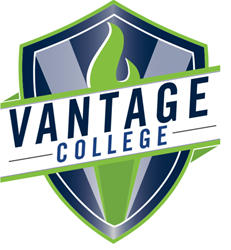 "In the recent past, Vantage College was extremely successful in helping students in similar situations."
Austin, Texas (PRWEB) October 19, 2016
In addition to providing the ability for former Career Point College students to transfer credits for completed courses, the Community Assistance Grant was established to ensure sufficient funds have been allocated to help offset potential gaps former Career Point College students may experience in their financial aid during the transition.
"In the recent past, Vantage College was extremely successful in helping students in similar situations" stated Eduardo Tribaldos, CEO of Vantage College. "We are committed to do the same for these impacted students."
Students displaced by the unexpected closure of Career Point College needing immediate assistance should contact either the Austin or San Antonio campus to ask about the Community Assistance Grant established specifically for the Career Point College students.
"We firmly believe there is a solution for every situation. Whether it is evaluating credits, reviewing transcripts or financial aid options for these impacted students, we are standing by ready to assist in any way possible." stated Mr. Tribaldos. Mr. Tribaldos went on further to state "We also feel our lower tuition rates, ability to provide our students with opportunities to achieve important certifications as they progress through their programs, and exceptional instructors and job placement services, sets us apart."
Please contact the campuses below now to learn how we can keep you on track to graduate and secure employment in your new career:
Vantage College – Austin
314 E. Highland Mall Blvd, Ste 112
Austin, Texas 78752
(512) 300-2244
Vantage College – San Antonio North
3201 Cherry Ridge Drive, Ste B200
San Antonio, Texas 78230
(210) 522-8000
Vantage College – San Antonio South
1964 S.W. Military Drive
San Antonio, Texas 78221
(210) 922-1700
Vantage College was founded in 2006 in El Paso, TX and operates through five campus locations across the state, including two in El Paso, two in San Antonio and one in Austin.
Accreditation and Approvals:

Approved and regulated by the Texas Workforce Commission – Career Schools and Colleges
Authorized by Texas Coordinating Board of Higher Education to grant Associate of Applied Science Degrees
Accredited by the Council on Occupation Education to award certificates and Associate's Degrees
Approved by U.S. Department of Veterans Affairs and Texas Veterans Commission to train veterans and their dependents and survivors
Authorized by U.S. Department of Defense to train active duty soldiers and military spouses
Approved by U.S. Department of Education to participate in federal student financial aid programs (Title IV).
The mission of Vantage College is to promote student success through relevant and affordable education programs responding to economic and workforce development needs, thus empowering our students to obtain gainful employment and career satisfaction in the shortest time possible.
For more information on Vantage College, please visit http://www.vantage.edu or visit us on Facebook.
Vantage College – "Changing Lives through Education and Job Placement"