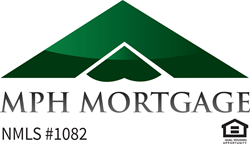 Nobody can beat the vast menu of mortgage program offerings combined with the focus on our customers
Novi, MI (PRWEB) October 17, 2016
A new player in the Michigan mortgage market is bringing unparalleled customer service from a team of experts to home buyers across the state, the company announced today. Marketplace Home Mortgage, LLC enters the market as MPH Mortgage, with over two decades of experience and a commitment to quality.
MPH Mortgage's offices in Ann Arbor and Novi are open for business, with a dedicated team of loan officers and support staff already assisting home buyers achieve their dreams.
"Nobody can beat the vast menu of mortgage program offerings combined with the focus on our customers," said Mary Adams, area manager for the company's Michigan operations. "That's why I jumped at the chance to introduce MPH to my home state."
Adams manages the Ann Arbor offices. She is a banking veteran having been in the industry more than 30 years. She has achieved status as one of Mortgage Professional America's Elite Women for 2016, an exclusive group recognized for providing extraordinary service to consumers and Real Estate Professionals.
Cheri Hanagan has also been hired to oversee the Novi branch. Hanagan is a detail-oriented loan professional perfectly suited to MPH's wide variety of programs.
Both experts join the extended Marketplace Home Mortgage family at a time of rapid growth for the company. The Michigan branches, along with recent expansion in New Hampshire, have more than doubled the company's business in its Eastern Region, which also includes Florida and Maine.
"It's already clear we made the right choice with Mary, Cheri and the rest of the Novi and Ann Arbor teams. The initial reception we have received from the communities we are in is extremely impressive and rewarding," said Mike Wesson, Marketplace's Eastern Regional Manager. "We are excited to grow in Michigan by providing innovative mortgage solutions."
About MPH Mortgage:
MPH Mortgage provides complete mortgage services to real estate professionals, builders and individual homebuyers. The company has built its reputation on competitive terms and swift and accurate processing with no surprises. Each step is carried out by our experienced and highly trained staff, who embraces the highest ethical standards under absolute transparency. MPH Mortgage is based in the Twin Cities of Minnesota, with offices in southwest Florida; Duluth, Minn.; Omaha, Neb.; Milwaukee, Madison, and Green Bay, Wis.; and newly opened offices in Sioux Falls, S.D. as well as Denver, Tech Center area, and Westminster, Colo. Visit http://www.marketplacehome.com to learn more about their industry leading Closing Guarantee. Learn more on Facebook or Twitter. Reporters and Editors: to schedule an interview with a mortgage expert in your market, contact Robb Leer 612.701.0608 or robbl(at)leercommunication(dot)com.
###