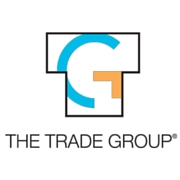 "Our creativity specific to live environments, like we did for DreamHack, and understanding the audience and figuring out what is engaging for that audience is what drives our team..." says Stone.
Dallas, Texas (PRWEB) October 19, 2016
When Chris Stone founded The Trade Group in 1986, the fledgling company focused on designing small trade show displays. Fast forward to 2016, and The Trade Group now offers several proprietary lines of trade show displays, regularly designs complex, custom exhibits for Fortune 100/500 brands and plans and executes a variety of live events.
As with the exhibit design and event marketing side of the business, The Trade Group's clients have helped drive growth in the company's event services division.
According to Stone, "Our team has built a vast network of relationships in the trade show industry – from clients to venue management to labor resources. Our clients know this. So clients like Twitch and Riot Games, who asked us to design and execute large, custom trade show exhibits yesterday, are asking us to help them plan and execute live events today."
For example, The Trade Group helped Twitch, the world's leading video platform and community for gamers, plan, launch and execute its annual TwitchCon event in 2015 and 2016.
In 2016, Riot Games asked The Trade Group to create an interactive, standalone experience for fans of its game League of Legends. Riot's "Riftwalk" experience has already traveled to events in Boston, Toronto, San Francisco, New York, Chicago and will finish out the year with a grand finale in Los Angeles.
Stone also attributes growth in The Trade Group's events services division to the staff's longevity with the company.
As he explains, "The tenure of our staff, combined with the breadth of our experience in every facet of the live event industry, has allowed us to create enduring relationships behind the scenes. We really have great partners across the globe, whether you need electrical, lighting, A/V, logistics, freight, general labor, entertainment, catering, etc.
"In addition, our clients know they can rely on our strategic marketing team to hire and train talent and hosts; write the talent and host's minute-by-minute scripts for multi-day events; develop choreography and music for live stage shows; and more."
The combination of The Trade Group's enduring partnerships and internal resources was invaluable when the company executed large annual meetings for the direct sales team of high-end, men's clothier, J. Hilburn. This synergy also came in handy when the firm helped launch Turner Broadcasting's new esports league with celebrities like Shaquille O'Neal and at a gaming tournament at the Sands Convention Center in Las Vegas.
For Stone, The Trade Group staff's creativity and ability to build excitement in and around face-to-face events plays a key role in the growth of the company's event services division.
"Our creativity specific to live environments, like we did for DreamHack, and understanding the audience and figuring out what is engaging for that audience, is what drives our team – whether we're designing an exhibit, creating an interactive experience or planning a corporate event, esports tournament or trade show," Stone says.
To learn more about the breadth of event services that the The Trade Group provides, or if you have questions about exhibit design, event marketing and technology for live events, call 800-343-2005.
About The Trade Group:
The Trade Group is an award-winning provider of trade show exhibits and full-service provider of trade show services including exhibit rentals, accessories, live events and marketing. Since inception in 1986, the company has delivered more than 40,000 superior trade show exhibits to more than 15,000 exhibit managers around the world.