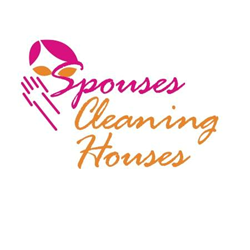 Annapolis, MD (PRWEB) October 18, 2016
Ed Wright, owner of Spouses Cleaning Houses, located in Annapolis, MD is a proud charter member and partner of Cleaning For A Reason, a non-profit foundation making a difference one home at a time.
The Cleaning for a Reason mission is to give the gift of free house cleaning for women undergoing treatment for any type of cancer. The goal is to let these brave and strong women focus on their health and treatment while Spouses Cleaning Houses takes the worry and work of, cleaning their homes– free of charge. Since its inception, Cleaning for a Reason has helped over 22,000 women, recruited over 1200 cleaning companies nation-wide- valued at over $6 million dollars.
Everyone has been touched by cancer some how. That is why Mr. Wright has partnered with Cleaning for a Reason for years. It's very humbling and rewarding to be able to bring help and comfort into the homes of those in need and allow them to focus on their health and treatment. At Spouses Cleaning Houses, we are dedicated to helping make life easier for those going through a difficult time. This partnership allows us to not only be a leader in our industry but it allows us to make a difference in our own community."
At Spouses Cleaning Houses, the professional staff takes great satisfaction from their participation with Cleaning for a Reason and is committed to helping women battling cancer by cleaning four homes per month for four consecutive months at no charge. The only requirement is that the homes be within the company's existing service areas of Annapolis, Anne Arundel County and the Eastern Shore. For more information about this company, please visit http://www.spousescleaninghouses.com.
Spouses Cleaning Houses
For over 21 years, Spouses Cleaning Houses, a veteran and locally-owned, professional residential and commercial cleaning services in the Annapolis, Anne Arundel County and Eastern Shore areas.