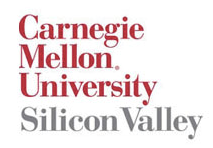 The data from this survey will be used to support female founders in their march for success and allow them to define success on their own terms.
San Francisco, California (PRWEB) October 19, 2016
The Million Female Founder (MFF) project from Silicon-Blitz in cooperation with Carnegie Mellon-Silicon Valley Integrated Innovation Institute and their Software Business Management Program have partnered to launch the largest global research study of female founders. The goal of the project will be to showcase the unique challenges, goals, and opportunities for female founders of technology companies and companies leveraging technology for competitive advantage. Using an MFF proprietary database and working with partner organizations, survey results will represent the largest aggregation of data collected from a worldwide group of female founders. With a strong emphasis on collaboration with other organizations that focus on support for female entrepreneurs, MFF will discuss initial research findings with industry leaders at the following events:
The Scale Collective, NYC, November 2
https://thescalecollective.splashthat.com
IoT Emerge "Women in IoT," Chicago, November 2-3
http://www.iotemerge.com/iot16/Public/Content.aspx?ID=1064526&sortMenu=121000
Harvest Summit in Sonoma, California , November 4
http://harvestsummit.com/
Girls in Tech's Amplify, San Francisco, November 16
http://amplify.girlsintech.org
Although entrepreneurship is on the uptick, female founders are still finding it harder to secure funding. With female founders being 15% more profitable than male founders, they are still 40% less likely to get funded. According to Sandy Carter, Founder and CEO of the Silicon Blitz, which is sponsoring the MFF Project: "The data from this survey will be used to support female founders in their march for success and allow them to define success on their own terms. This survey will enable actions to fill the gaps that exist in that journey. The added benefit they get from this cutting-edge AI driven leadership assessment will enables a founder to further accelerate their strengths and identify gaps to address."
Female founders interested in participating in the survey should go to: Link to Survey
Deadline for completed by November 30th, 2016.
In partnership with Aingel.ai, MFF is supplying female founders who complete the survey with a complimentary AI-driven analysis of their capabilities. The results of this assessment will include a comparison of their profiles with attributes of founders of so called, "unicorn companies."
"One of our goals at Aingel is to democratize access to early stage funding. We are excited to contribute to the MFF project, and help accelerate the success of its participants," commented
Prasant Sudhakaran, Co-founder & Director of Partnerships.
This initiative is supported by Carnegie Mellon-Silicon Valley Integrated Innovation Institute, Cisco Systems, Crowd Companies, Cuckoo's Nest, TechDiversity Magazine, Galvanize, Girls in Tech, Kiowa, IoT Emerge's Women in IoT program, Marketing Nutz , Meera Foundation, Sonder Connect, The Virago Group, TieCon, Thulium, Women in Technology International, and Women of Bootup.
About Silicon Blitz:
Silicon Blitz is dedicated to training the next generational leaders through workshops, webinars, and podcasts to help shape companies planning for innovation at the intersection of start-ups and corporations, and ecosystem economics. Million Female Founders is a project to help female founders around the world to drive success.
About Carnegie Mellon Silicon Valley:
Carnegie Mellon Silicon Valley was founded in 2002 and houses a unique set of programs and activities that leverage Carnegie Mellon's world class technical leadership through a hands-on Silicon Valley approach to graduate education and research.