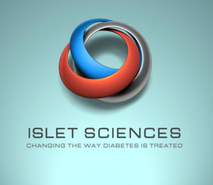 Islet Sciences is a company with tremendous potential; it is poised to make significant advances in the treatment and diagnosis of metabolic disorders such as diabetes.
Los Angeles, CA (PRWEB) October 20, 2016
Islet Sciences, Inc. (OTC: ISLT), a biopharmaceutical company focused on developing new technologies and medicines for the early detection, intervention and pre-treatment to prevent and slow the progression of metabolic disease, today announced that Dr. Gary Blackburn has been appointed as President.
Dr. Blackburn, who has served as a member of the Board of Directors of Islet Sciences since April, 2016, is a seasoned executive with successes in both the pharma and diagnostics business sectors. Most recently, he has focused on advising early-stage biotech firms in operational infrastructure, business development, and the effective protection of intellectual property, serving as CEO of BioMeDx Advisors, a consulting firm he established in 2010. Prior to that, he served as Chief Executive Officer and Director of Claremont BioSolutions from 2010 through 2015, bringing to market the SimplePrep® x8 system for automated DNA sample preparation for molecular diagnostics. Dr. Blackburn served as President and CEO of Ohmx Corporation, developing a protein diagnostics platform, from 2005 to 2010. Prior to that, Dr. Blackburn served as VP of Research & Technology at Clinical Micro Sensors (acquired by Motorola for $300 million in 2001). For two years, Dr. Blackburn served on the Motorola M&A team that first sold the CodeLink® microarray platform and assets to Amersham Biosciences in 2004 and then in 2005 spun-out Clinical Micro Sensors from Motorola, merging it with another company to form GenMark Molecular Diagnostics. Prior to that, he served as Director of Technology Management at Boehringer Mannheim/Roche Pharmaceuticals, tasked with identifying and acquiring access to pharmaceutical and diagnostic technologies that would be key to next-generation product lines. He was responsible for licensing the LightCycler® technology into Roche from BioFire (now bioMerieux). Early in Dr. Blackburn's career he led the research team and developed the IP portfolio at IGEN International, which formed an alliance with Boehringer Mannheim (acquired by Roche Diagnostics) which eventually led to a $1.8 billion acquisition of the company by Roche. Dr. Blackburn received his Ph.D. degree in Biomedical Engineering from the University of Utah in 1983. He completed an NSF Postdoctoral Fellowship at Cornell University in 1985. He has authored numerous publications in peer-reviewed journals and is an inventor on more than 30 U.S. and foreign patents.
"Gary is a prominent industry leader with a distinguished career in the life science industry," stated, John Steel, Director of Islet Sciences. "Dr. Blackburn's proven track record of taking technologies at an early stage and advancing them through development and to the market is invaluable as we embark upon the next chapter of Islet Sciences' growth."
"Islet Sciences is a company with tremendous potential," Dr. Blackburn commented. "It is poised to make significant advances in the treatment and diagnosis of metabolic disorders such as diabetes. I am confident that we can have a significant impact on the health and well-being of the millions of individuals who suffer from the complications of diabetes."
About Islet Sciences
Islet Sciences, Inc., a biopharmaceutical company based in the Los Angeles area, is developing new medicines and technologies for the treatment of metabolic disease. For more information, please visit http://www.isletsciences.com.
Forward-Looking Statements
Certain statements in this press release constitute forward-looking statements. These statements are not historical facts but instead represent only Islet Sciences' belief regarding future events, many of which, by their nature, are inherently uncertain and outside Islet Science's control. It is possible that actual results will differ, possibly materially, from the anticipated results indicated in these statements. Factors that could affect Islet Science's financial and other results are included in Islet Sciences' periodic filings with the SEC pursuant to the Securities Exchange Act of 1934.
CONTACT:
Islet Sciences, Inc.
Gary Blackburn, President
Phone: + 1 866-546-3975