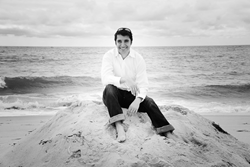 Rockin' Wellness is growing and it's exciting to have an updated, flexible operational platform that will allow us to keep pace with demand. David Finkelstein, COO
Hauppauge, New York (PRWEB) October 19, 2016
Rockin' Wellness (http://www.rockinwellness.com) announce the development and expansion of their Long Island operational base as part of its continued growth strategy. As of September 1, 2016 core order fulfillment services will be processed through Just Nutra (Nutra Group LLC), a respected specialist fulfillment house, based on Long Island.
"We have seen our customer base grow exponentially over the past 5 years and whilst our manufacturing operation can easily cope with the upturn in customer demand, there have been times when our fulfillment staff have struggled to keep pace. We needed to ensure that we created an operational base that could keep pace with the growing demand for our products. We're very excited to be working with Just Nutra, not only will this arrangement allow us to achieve optimal performance today, it will provide us with a solution that can grow with us." Said David Finkelstein, Chief Operating Officer, Rockin' Wellness.
Rockin' Wellness has created a new paradigm for its business model; one based on a dynamic synergy between its social community and its operational structure. Real-time, real world interaction that creates solid customer experiences both in terms of how the products themselves help, but how the business supports that development. The holistic approach of 'feeding' both the body and mind created a platform for the business quite unlike other health shake businesses. The development of a more responsive, efficient operational base is an important milestone in the evolution of the company. It forms just one of the many exciting, new developments for Rockin' Wellness.
With over 2 million Facebook followers, Rockin' Wellness is set for dramatic growth in the coming years. To celebrate its 5 Year Anniversary, the company will be launching a series of special offers and promotions throughout the remainder of 2016. To access these exciting promotions, consumers should visit the company's website http://www.rockinwellness.com and enter their email address to receive these unique limited time offers.
Rockin' Wellness
Founded in 2011 by Seth Luker, Rockin' Wellness (http://www.rockinwellness.com) produces whole body, nutritional superfood smoothie and tea blends that are manufactured on Long Island, New York and shipped throughout the USA. Rockin' Wellness' mission is to bring natural health to the forefront of the general public through education and premium nutritional products that surpass today's highest-quality standards at an affordable price.
With the healthiest lifestyle in mind, Rockin' Wellness created an energizing superfood mix that has helped tens of thousands of people maintain and regain optimal health. Rockin' Wellness is a great tasting, easy-to-make superfood mix that focuses on pure plant based nutrition that support the body's systems as a whole.
Certified Vegan
Non-GMO
Dairy Free
Gluten Free
Superfoods & Omegas
For ordering information please visit http://www.rockinwellness.com or call (855) 876-2593