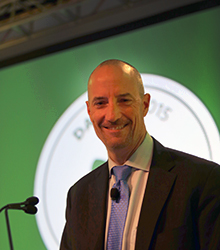 As a greater number of our clients and investors have participated, we are getting more and more requests to bring opportunities in individual deals to our site.
Portland Oregon (PRWEB) October 18, 2016
Fairway America, the market leader in the non-institutional Small Balance Real Estate (SBRE) space, has announced that it will periodically include real estate syndications on its site, SBREfunds.com. Launched in 2015, the site has to date focused exclusively on discretionary pooled investment funds in the SBRE space, an underserved market segment to which Fairway and SBREfunds.com have brought greater attention since the passage of the JOBS Act in 2013.
"Our firm and our site have focused heavily these past few years on bringing awareness of SBRE funds to the general marketplace", said Fairway's Founder and CEO Matthew Burk. "As a greater number of our clients and investors have participated, we are getting more and more requests on both sides to bring opportunities in individual deals to our site. While this is not our main focus, we definitely know that our premium investor members like having options."
According to Burk, he regularly encounters a broad spectrum of real estate fund managers, sponsors and syndicators around the United States seeking to improve the way they operate and capitalize their SBRE businesses and deals. Over the past two years, SBREfunds.com has listed a multitude of SBRE funds around the United States with various strategies totaling more than $2B in total offerings. All of the listings to date have been from SBRE entrepreneurs managing real estate asset based discretionary pooled investment funds. "Funds have many advantages and some disadvantages, from the perspective of both the operator and the investor", said Burk, "and the same is true with individual syndications. Those advantages and disadvantages are just different for each structure and for each group, and certain sponsors and investors simply prefer one over the other. Therefore, we have decided to include both on our site to serve our entire community more effectively."
Burk will be in the San Francisco Bay Area this coming week talking with SBRE entrepreneurs and promoting SBREfunds.com. Fairway has been actively involved with the Keiretsu Forum angel organization for the past five years and Burk will be presenting on behalf of Fairway America and SBREfunds.com at this week's Keiretsu Forum meetings in San Francisco, East Bay and Silicon Valley chapters. "Keiretsu has been a great relationship for us", said Burk, "and we are pleased to be coming back once again to the Bay Area to share our story and our platform with their members."
The new market environment created by real estate crowdfunding and the availability of investment opportunities via the internet is very congested. When asked, Burk readily acknowledge the challenges posed for people trying to understand and participate in this new environment. "There is a huge variety of strategies, approaches and level of quality out there", said Burk. "My experience is that it is very hard for many people to discern the differences from one to another and therefore it is a dangerous landscape. We offer a variety of tools intended to educate and inform both sponsors and investors about the space in a way that helps them meet their goals."
About Fairway America
Fairway America, LLC is a longtime real estate asset based fund manager and real estate finance advisory firm providing strategic business planning services nationwide to SBRE entrepreneurs around the structure, architecture, and administration of proprietary 506 Regulation D pooled investment funds. Fairway's related entities manage two proprietary funds, Fairway America Fund VI, LLC, and Fairway America Fund VII LP, each focused on the SBRE space with different asset allocations and investment features. Both funds consider investments nationwide.
About SBREfunds.com
SBREfunds.com is an online education, information and match-making site that exclusively lists small balance real estate investment opportunities. Created by Fairway America, SBREfunds.com provides entrepreneurs and investors with education and connectivity to better capitalize and grow an SBRE enterprise. From connection with investors to strategic capital raising plans to live events, SBREfunds.com is the definitive resource for SBRE entrepreneurs and accredited investors to understand how to successfully work with one another for mutual benefit and growth.