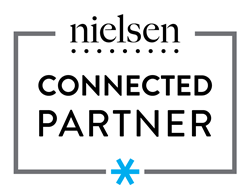 Enhancing the ShopAdvisor Platform with Nielsen data gives mobile shoppers an even more accurate picture of product availability in stores across the US.
Concord, MA (PRWEB) October 20, 2016
ShopAdvisor, Inc., the leader in drive-to-store retail proximity marketing, announced today that it is an inaugural member of the Nielsen Connected Partner Program. The Nielsen Connected Partner Program is an industry first solution for companies servicing the CPG and retail industry. This Connected Partner Program enables partner companies and Nielsen clients to find each other and collaborate in an open ecosystem, freeing them from common barriers to connecting applications and data sets at scale. Nielsen's CPG data is the DNA of this program and is the most robust retail and shopper information available in the world. Through a mutual data source, the Nielsen Connected Partner Program ultimately will enable Nielsen clients and partners to easily bridge their insights and harness the data necessary to net mutually beneficial results.
According to Jeff Papows, ShopAdvisor CEO, "It is critical for our customers to accurately target their proximity campaign marketing campaigns. Enhancing the ShopAdvisor Platform with Nielsen data gives our customers an even more accurate picture of their brand's distribution to stores across the US. This allows them to build greater customer loyalty by providing accurate availability data. It also helps save money by ensuring that campaigns are conducted in locations where customer needs and product availability match. The Nielsen data also enhances our ability to analyze sales data and measure the ROI of customer campaigns."
The ShopAdvisor Mobile Proximity Marketing Platform
The ShopAdvisor Platform enables retailers, brands, agencies and publishers to create proximity marketing campaigns that take consumers from their smartphones into brick and mortar stores at unprecedented levels. ShopAdvisor's contextually relevant data -- spanning shopper, product and location information -- provides the foundation for the development of mobile landing experiences that engage the shopper with the products they want that are closest to their current location. This data also powers context-based messaging, which can include mobile banner ads, push notifications and more, that spur the shopper to take action. ShopAdvisor customers have seen unprecedented results and ROI when combining all of these capabilities in a drive-to-store proximity marketing campaign.
ShopAdvisor and Nielsen's Powerful Combination
ShopAdvisor powers proximity campaigns by adding layers of intelligence to an otherwise commoditized model. A user's location is only a starting point when targeting and engaging mobile shoppers. ShopAdvisor uses Nielsen to enhance its Product Intelligence by adding additional product availability information. When this is coupled with ShopAdvisor's Context Intelligence, which can customize messaging and targeting based on factors like time of day, weather, and proximity to a retail store, as well as with our Shopper Intelligence that can personalize an experience using brand, retailer, and category affinities, the combination creates compelling drive-to-store campaigns with meaningful impact to the customers bottom line.
For more information on ShopAdvisor and the Nielsen Connected Partner Program please go to http://sites.nielsen.com/connectedpartner/
Press Contacts:
ShopAdvisor, Bill McLaughlin, 617-515-8004, bill(at)shopadvisor.com
ABOUT SHOPADVISOR, INC.
ShopAdvisor enables brands, retailers, agencies and publishers to deliver mobile shopping experiences that drive consumers' path to purchase in brick-and-mortar locations, i.e., "clicks to bricks." ShopAdvisor's mobile proximity platform combines real-time, contextualized shopper, product and location information with data sciences to deliver each consumer a uniquely personalized and compelling shopping experience that spans from their smartphone into the store. ShopAdvisor's customers include dozens of leading brands and retailers, including kmart, Dell, Walgreens, Hallmark, Asics, Anheuser-Busch, Pepsico and P&G, Kargo, GroupM, Sigma, Elle Magazine and Cosmopolitan.