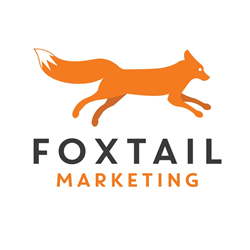 We're thrilled to be honored as one of the Emerging 8 companies by Utah Business Magazine. However, all credit goes to our team and the incredible work they do for our clients.
American Fork, Utah (PRWEB) October 20, 2016
Utah Business has included Foxtail Marketing in its Emerging 8, a list of companies that, despite having been in business for less than five years, have made a notable impact on the Utah community. Following nomination, the companies selected for Utah Business' Emerging 8 list were ranked based on their recent revenue growth, as well as their total revenue. All companies listed in the Emerging 8 were featured in the September issue of Utah Business and honored at a recent awards luncheon.
The Emerging 8 companies were recently highlighted in an exclusive Utah Business video, which includes interviews with leaders from all eight companies. Foxtail Marketing founder Mike Templeman told Utah Business that having a "work family that is able to collaborate and know that we're all supporting each other and we are all dependent on each other" is everything. He's proud of his Foxtail Marketing team and the strong relationships his employees have been able to develop. When things get tough, his desire to help his employees improve their lives and provide for their families keeps him going. He wants his valued employees to be able to "send kids to school and get homes," while also enjoying workplace satisfaction.
The Emerging 8 companies honored by Utah Business are listed alongside the magazine's Fast 50, which is a list of the fastest-growing and most influential companies in the state of Utah. To be eligible for the Fast 50, companies must have been in business for at least five years, as Utah Business' Sam Urie believes that rapid growth over several years represents an ability to not only expand quickly, but also effectively manage that growth. Inclusion in the Fast 50 is also determined based on each company's total revenue and revenue growth -- the same criteria used for the Emerging 8.
In addition to capturing a spot in Utah Business' Emerging 8, Foxtail Marketing has been highlighted by Utah Valley BusinessQ as one of ten Utah Valley startups worth watching in 2016. Additional distinctions include the 2014 and 2015 Peak Award, as well as favorable mentions in Forbes and Entrepreneur.
About Foxtail Marketing
Foxtail Marketing was founded by Mike Templeman in 2013. The marketing firm currently has 53 employees, based in offices in New York City, Los Angeles, London, Sydney, and Quebec. The marketing firm's headquarters are located in American Fork. Described as a holistic marketing firm, the company provides content marketing and inbound marketing services for a variety of clients. The company emphasizes legitimate revenue building, based on quality content development and social media management. By focusing on legitimate lead creation tactics, the company has managed to improve lead generation by an average of 89 percent. Additionally, Foxtail Marketing's efforts have resulted in a 43 percent average increase in client traffic and a 57 percent average increase in social engagement.
A variety of digital marketing services are offered through Foxtail Marketing, including search engine optimization, marketing automation, B2B lead generation, and sales funnel optimization. Additionally, Foxtail Marketing's Fox Den and Foxtail University help clients gain the in-depth marketing knowledge needed to take control and maintain long-term ROI.