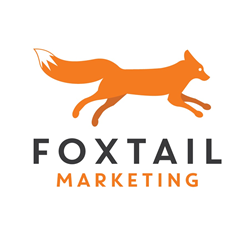 People will spend more time at the office than anywhere else over their lifetime. I want to make it somewhere they love to work and play.
American Fork, Utah (PRWEB) October 24, 2016
Utah Valley BusinessQ has highlighted Foxtail Marketing in its recent list of the top ten startups worth paying attention to in 2016. All ten companies on the list are headquartered in Utah and highlighted due to their "grit, game, and gumption." Additionally, Utah Valley BusinessQ ranked startup applicants based on percentage growth between 2012 and 2015, with a revenue of at least $100,000 required for the base year. Revenue figures were carefully analyzed and verified by the magazine.
The top startup list is part of Utah Valley BusinessQ's UV50 edition, which highlights the achievements of Utah's most influential companies. Additional categories include fastest-growing companies, economic engines, and the BusinessQ Lifetime Achievement Award.
In its overview of Foxtail Marketing, Utah Valley BusinessQ mentions the digital marketing company's explosive 5,000 percent growth since 2014. This growth has been recognized not only by BusinessQ, but also by Business Insider, Entrepreneur, and Forbes.Additionally, as BusinessQ mentions, Foxtail Marketing won the Peak Award in 2014 and 2015.
Founder Mike Templeman tells BusinessQ that company culture is a priority at Foxtail Marketing -- and a large driver of the holistic marketing firm's success. Templeman believes that, since employees spend more time on the job than anywhere else, they should love their work and their fellow employees. When people love what they do, they're eager to tell others -- and they're more likely to perform admirably on the job.
Templeman adds that Foxtail Marketing's unique company culture is reflected by the four key values posted on the firm's wall: Quality, Collaboration, Accountability and Trust. These qualities reflect Templeman's stated commitment to ROI for all clients and customers, along with his goal of fostering a productive and harmonious workplace.
When asked to offer advice for fellow entrepreneurs, Templeman suggested that readers do something they love, as "running a business can downright suck sometimes." As Templeman explains, dealing with HR, taxes, and legal concerns can be exhausting, which is why it is so important to "have that passion to fall back on." This advice also applies to employees, who deliver better and more consistent results if they are passionate about their work.
About Foxtail Marketing
A Utah-based digital marketing firm, Foxtail Marketing builds high-quality marketing campaigns that drive clear improvements in revenue. Transparency and return on investment are chief goals at Foxtail Marketing, which, instead of gaming the system, works within the system to deliver a better product. The firm's process includes developing engaging content, leveraging that content to generate leads, nurturing those leads with additional content, and finally, producing quality, sales-ready leads. This process has resulted in an 89 percent average increase in lead generation and a 57 percent average increase in social engagement among Foxtail Marketing's valued clients.
Founded in 2014, Foxtail Marketing currently has 53 employees. The marketing firm is headquartered in American Fork, but also has offices in Los Angeles, New York City, London, Sydney, and Quebec. Clients are based across the globe, in a wide array of industries.