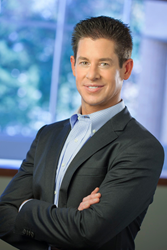 Sacramento, California (PRWEB) October 19, 2016
Ethan Conrad Properties Inc., which owns over 130 commercial properties in northern California, has announced the winners of its first annual Small Business Contest. Winners were announced on October 4, 2016 and include The Glass Guru Franchise Systems, Precision Medical Products, Inc., and Sunsystems Technology. The winner's circle also includes two runners up: Trifecta Nutrition and Blossom Ridge Home Health and Hospice.
The Glass Guru Franchise Systems was the grand prize winner, and was awarded $50,000 in rent credits. The two remaining winners, Precision Medical Products and Sunsystems Technology, were awarded $30,000 and $20,000 in rent credits, respectively. The runners up each received $10,000 in rent credits.
Companies throughout the Sacramento area were required to meet certain criteria in order to be eligible for the contest: They must have a targeted annual revenue of at least $100,000, and should display more than a 20% growth in revenue per year over the past three years. The companies should plan to grow revenues by at least 25% per year over the next five years, and create jobs in the area.
The winners were judged on several criteria, from the quality of management, sustainability, and growth plans to scalability and overall financial health. Local educators, entrepreneurs, and venture capitalists were among the judges and included Ethan Conrad, CEO of Ethan Conrad Properties, and Ken Miller, CFO of Ethan Conrad Properties. Additional judges included Jim Corbett and Corley Phillips of the Sacramento Entrepreneurship Academy, Roger Akers of Akers Capital, Curt Rocca, of DCA Partners, Vaibhav Nadgauda and Lokesh Sikaria of Moneta Ventures.
Ethan Conrad Properties, Inc. was founded in 1995. The company has more than 100 employees to manage a multitude of commercial properties throughout northern California, and operates with the philosophy of creating attractive and functional buildings and maintaining them properly, offering competitive rental prices for area business use. ECP has maintained occupancy rates consistently above 90%.
For more information on Ethan Conrad Properties, interested parties can visit http://www.EthanConradProp.com.