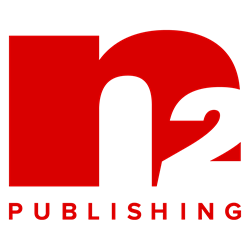 WILMINGTON, N.C. (PRWEB) October 18, 2016
N2 Publishing's position at No. 13 on the 2016 Best Small and Medium Workplaces list has nothing to do with luck or chance.
"Our success stems from hiring the right people and creating an environment that helps them grow professionally and personally," said Duane Hixon, CEO and co-founder of the community magazine publishing house. "It's an intentional approach to building team."
This latest recognition comes as just one in a line of recent accolades for the company, including: Best Employers in North Carolina; 50 Best Workplaces for Flexibility; Best Workplaces for Recent College Graduates; Employee Engagement Project of the Year Award; 100 Best Workplaces for Women; and six years in a row on the Inc. 5000 list.
The Best Small and Medium Workplaces list is part of an ongoing series by Great Place to Work and Fortune. The rankings are based on employee survey feedback. Questions revolved around workers' level of trust, pride and camaraderie on the job.
According to Great Place to Work, companies that earned a spot on the coveted list experienced about three times the revenue growth of their peers. Organizers say these types of results prove that trust fuels business performance.
"There's a generosity of spirit that infuses the Best Small and Medium workplaces – one that has a measurable return," said Kim Peters, executive vice president of Great Place to Work. "Whether it's funding employee 'passion projects' or giving surprise gifts to customers, the best workplaces give it away. And they get it back in the form of inspired people who innovate harder and generate higher revenue."
Hixon couldn't agree more.
"We're in the battle together; we genuinely care about each other," he said about the N2 team. "From the beginning, we've fortunately had a lot of good people who saw the vision. They all have that desire to build something that's bigger tomorrow."
About N2 Publishing
Based in Wilmington, N2 Publishing, Inc., "turns neighborhoods into communities" by partnering with affluent neighborhoods to produce private, monthly publications filled with resident-contributed content. Every N2 issue is personal, relevant, and unique to the community it serves. Visit N2 Publishing online at http://www.n2pub.com.