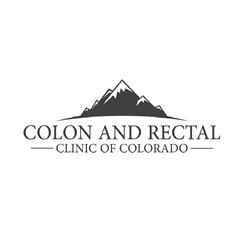 Denver, CO (PRWEB) October 24, 2016
The Colon and Rectal Clinic of Colorado-SurgOne is pleased to welcome Dr. Noelle Bertelson to their award winning staff. Dr. Bertelson will be joining her colleagues in providing world class treatment and minimally invasive surgical solutions to colon and rectal issues like hemorrhoids, inflammatory bowel disease, colon and rectal cancer, and diverticulitis.
"We are thrilled to add Dr. Bertelson to our team," said Dr. Graham Sellers. "With her background as dual fellowship trained in both colon & rectal surgery and laparoscopic surgery, she adds additional expertise to our practice skill set. Noelle also shares our passion for patient-centered, dignified care, especially as it relates to management of anal and hemorrhoid issues. Having being raised in Alaska, she and her family are excited to move to the Rocky Mountain region."
About Dr. Bertelson
Dr. Bertelson is a graduate of the University of Washington School of Medicine, one of the top ranked institutions in the United States. After graduation, she completed her general surgery residency at the prestigious Rush University Medical Center/Cook County Hospital in Chicago and completed additional fellowships at the Mayo Clinic of Arizona, University of Illinois-Chicago, and Cook County Hospital. During her colorectal fellowship, Dr. Bertelson scored highest in the nation on her in-training exam, and again on the Colon and Rectal Surgery Board examination the following year.
Dr. Bertleson has most recently been a member of Nebraska's prestigious Colon and Rectal Surgery Inc., where in addition to treating patients, she trained fellows, residents, and students from both the University of Nebraska and Creighton University. Dr. Bertleson's experience also extends to treating both Native American and U.S. Veteran patients while serving as a general surgeon with the Indian Health Service and United States Veterans Administration.
About the Colon and Rectal Clinic of Colorado-SurgOne
The Colon and Rectal Clinic of Colorado-SurgOne is the largest practice of its kind in the State of Colorado. Drs. Brown, Sellers and Strutt maintain 3 offices across the front range in Denver, Aurora and Lafayette. The Colon and Rectal Clinic of Colorado-Surgone specializes in non surgical and surgical management of proctologic problems, as well as minimally invasive surgical management of colon and rectal cancer, inflammatory bowel disease, and diverticulitis.
For more information or to set an appointment, visit http://www.crccolorado.com/ or call (303) 839-5669.