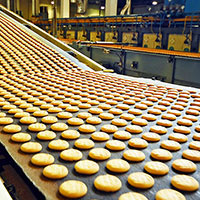 Los Angeles, CA (PRWEB) November 22, 2016
In tropical Jamaica, Watermark Solutions & Guide Technologies representatives were feeling the heat recently.
Seprod Limited, a key Watermark Solutions customer and major manufacturer of processed food products, had only (4) months to transition a newly acquired operation in Jamaica from SAP to its' new Infor XA ERP software solution.
With a tight timeline in mind, John Sparks-XA Services Director and George McGrath-Senior Territory Manager of Watermark Solutions along with Richard Altenau-XA Project Director, Guide Technologies, and Randy Kenney –XA Consulting Manager, Guide Technologies quickly assembled all the resources and a team of top Service Consultants with the expertise to meet & exceed the implementation challenge. By combining expertise Watermark and Guide Technologies were able to put the top resources available in North America to tackle this very ambitious project.
An ERP solution built for discrete manufacturing
Infor XA is a dedicated, discrete manufacturing software application that manages every mode of manufacturing, including engineer-to-order, configure-to-order, and high volume repetitive manufacturing. It's used across a wide range of industries to improve performance and deliver results at lower total cost than comparable solutions. Infor XA highlights:

Embedded social features help businesses accelerate their processes and solve problems faster
Relevant information is pushed to the user at the moment it's needed, and the entire system is an ad hoc query tool everyone can use with a simple right-click
Unmatched security—No IBM Power System has ever been brought down by a virus or malware
IT costs for the overall Infor XA solution are typically 40% less than ERP systems running on any other platform. Infor XA customers typically spend less than 1% of sales on IT costs
Global capability with local deployment
Flexible deployment options, including mixed cloud and on-premises deployment, enabled Infor XA to be adapted to Seprod's exact needs. But deploying it on such an accelerated timeline was a tall order, even for Watermark Solutions' and Guide Technologies' experts. "It didn't look like there was enough time to get it done," Altenau says.
More challenges—and success
But limited time wasn't the only obstacle. On the weekend of the planned go-live Hurricane Matthew (a Category 3 hurricane) bore down on the island, land travel and overall communications became increasingly difficult—Internet connections were intermittent.
Despite seemingly insurmountable circumstances, Watermark Solutions' and Guide Technologies' teams powered through to successfully execute their coordinated implementation plan. As promised, Seprod's Infor XA software and business system was fully secure and operational—on time.
Delivering on the promise of ERP
By providing the necessary core functionality, critical information delivered to point-of-use, and embedded social business communication, Infor XA delivers on the promise of ERP—without the downside of monolithic systems.
Watermark Solutions and Guide Technologies can help you, too.
If your corporation is ready to make the switch to Infor XA, Watermark Solutions and Guide Technologies can help—even in the most difficult of situations. Both are leading providers of Infor ERP software, implementation solutions, and strategic consulting services for manufacturers with highly complex environments.