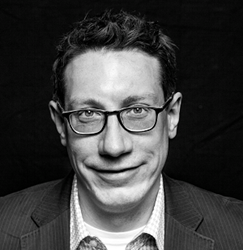 EIS has the executional capabilities and experience to help even the largest organizations to harness the power of their data.
Carlisle, MA (PRWEB) October 19, 2016
Earley Information Science Corp. (EIS), a leading consulting firm specializing in information science and artificial intelligence, has named Mark Allen to be its first full-time Chief Operating Officer. The appointment, effective Oct. 3, underscores EIS's steady growth in helping companies manage their information to improve operational performance and drive strategic outcomes.
With 23 years of experience working with global clients to deploy digital technologies and enhance customer interactions, Mr. Allen brings both a hands-on approach and thought leadership to EIS.
"Mark's arrival signals a new chapter in EIS's evolution at a time when information management is itself being transformed by major advances in artificial intelligence," said Seth Earley, Chief Executive Officer of EIS. "He has a proven track record of building teams and organizations that secure leadership roles in the marketplace by creating sales and delivery cultures that embrace change."
"It's an exciting time in the industry," said Mr. Allen, who joined EIS from Accenture, the global professional services firm, where he had been a Managing Director. "Most companies have gathered troves of data from their digital investments over the past decade. But few have been able to consistently turn that data into meaningful information that can drive smarter decision-making to affect consumer behavior."
EIS, he said, "has the executional capabilities and experience to help even the largest organizations to harness the power of their data."
Mr. Allen's experience spans a multitude of industries and sectors in the United States and the United Kingdom, including healthcare, retail, telecommunications, automotive and financial services.
Besides serving at Accenture, Mr. Allen, 45, has held senior positions at Medullan, a digital health consultancy, and SapientNitro, a marketing and consulting company. He holds degrees in computer engineering from Clarkson University and Syracuse University and attended the Edison Engineering Program at Lockheed Martin.
About Earley Information Science: EIS helps organizations establish a strong information architecture and management foundation to drive strategic business outcomes and enhance operational performance. EIS has more than 20 years of experience in working with Fortune 1000 organizations globally across many industries. Corporate headquarters are in the Boston metropolitan area with consultants working on projects around the world. For more about Earley Information Science, visit our website at http://www.earley.com or contact us at info@earley.com.