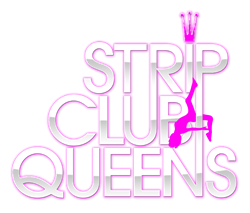 Strip Club Queens has its ratchet moments, but is more a glimpse of hip-hop reality
Houston, Texas (PRWEB) October 20, 2016
Do you consider yourself a connoisseur of beautiful women dancing buck naked? Well, Strip Club Queens, the dynamic docu-drama series that strips down the lives of exotic dancers, has finally announced the next city to be filmed as part of its franchise. Houston, Texas has been selected to be the host of the next season of Strip Club Queens.
In its first season, Strip Club Queens Atlanta exploded on the scene when it's trailer received almost 4,000,000 views in just 24 hours on the popular video blog site worldstarhiphop.com. This success was followed by a large number of publications and bloggers giving their opinions about the show. If you haven't caught the show yet download the VidClout app from the Apple App store and the Google Play store. Just search VidClout go to the UrbanClout section and catch up on Strip Club Queens Atlanta and more. You can also see some of the cast like the sexy Farrari and the crazy girl Krazy Kat from the Atlanta season turn-up by searching for the trailer on Youtube.
In case you are thinking "RATCHET", be assured that it is not totally, well it may have some ratchet moments, but as a whole, the show has been very informative. In fact, the show's creator says "Strip Club Queens" has its ratchet moments, but is more a glimpse of hip-hop reality. It's informative television that helps us understand why strippers are quickly becoming the biggest social media stars in America, he says.
In an effort to continue to grow upon the successes of Atlanta, the producers of the show, UrbanClout, have teamed up with Kemet Films, UHM Magazine, and Dynastyseries.com to create a more powerful and vibrant production.
Currently, the production entity UrbanClout is in the final stages of casting for the Houston show and production is scheduled to start on October 25th, 2016. Dancers interested in being a part can contact casting@urbanclout.tv
Get more information about this show follow UrbanClout on social sites. Just search @urbanclout and stay up-to-date