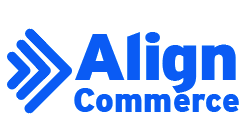 It's been great watching the market realize that they aren't tied to expensive, clunky bank wires to do business globally anymore.
San Francisco, CA (PRWEB) October 18, 2016
Today Align Commerce, the global payments provider designed to make supply chain payments easy, safe and affordable for small and medium sized businesses announces the release of its new website along with the Mass Upload product feature.
With the message of "Rethink Wire Transfers" Align Commerce's new site shows small and medium sized businesses how to optimize their instigation of wire transfers by making the experience more simple than ever before. By providing just a few pieces of information - like name and email address, customers can send or receive payments straight from their bank account to over 60 countries around the world without a trip to the bank or complex paperwork.
In conjunction with this new release, Align Commerce also announces the Mass Upload product feature. Designed for SMEs that need a better way to send and receive multiple payments, this new feature enables customers to leverage a file format to do a number of payments at once. In other words, users can now send payments to all their partners in one fell swoop.
This easy-to-use service was enabled by Align Commerce's unique multi-rail payment platform. Built by a team with decades of global payments experience, Align's multi-rail platform blends the breadth of bank networks with the advanced communication and speed of blockchain technology. Blended together, Align Commerce can optimize the way payments are made around the world.
"It is great to see the difference we make for SMBs," said Marwan Forzley, CEO of Align Commerce. "We've seen lots of businesses benefiting from our multi-rail technology. It's been great watching the market realize that they aren't tied to expensive, clunky bank wires to do business globally anymore."
To celebrate this milestone, the company also kicked off a month long series of promotions to key countries geared to attract new customers to the platform. Every week for the next 30 days. Align Commerce is rotating an offer to new customers of no wire fees and mid-rate foreign exchange fees to its European Union, China and Mexico corridors. To qualify, customers can visit Align Commerce's new website and contact the Sales team to learn more.
About Align Commerce
Align Commerce (Align) is a next-generation global payments provider that enables businesses to quickly and securely pay and get paid in their local currency. Align is disrupting the archaic international payments industry by leveling the playing field for small businesses in cross-border payments. Align helps businesses process payments via a simple, friction less, and inexpensive manner by using revolutionary multi-rail technology.