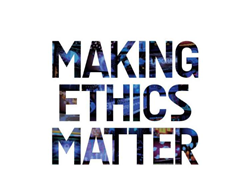 Since its founding by Andrew Carnegie a century ago, Carnegie Council has been one of the world's top creators of nonpartisan educational resources on international ethics used by professionals, journalists, educators, students, and the greater public.
(PRWEB) October 27, 2016
Carnegie Council for Ethics in International Affairs announces its November current affairs programs, which are open to the public.
All talks take place in the Council's headquarters in New York City and are streamed as live webcasts.
To attend in person, please RSVP. Go to: http://www.carnegiecouncil.org/calendar/upcoming.html.
Events take place at:
170 East 64 Street, New York, NY 10065.
If not attending in person, watch them as live webcasts here: http://www.carnegiecouncil.org/live.
November Events
Islamic Exceptionalism: How the Struggle Over Islam Is Reshaping the World
Tuesday, November 1, 2016 8:00-9:15 AM
Shadi Hamid
Islam, it can be argued, is "exceptional" in how it relates to politics, with profound implications for how we understand the future of the Middle East. Divides among citizens aren't just about power but are products of fundamental disagreements over the very nature and purpose of the modern nation state―and the vexing problem of religion's role in public life. How can this argument help us to understand the past and present of Islam?
Techniques of the Body
Thursday, November 3, 2016 6:00-7:30 PM
Mark A. Mazower, Constantine Giannaris sold out. Please sign up for the wait list.
No live webcast, as this is a film screening.
"Techniques of the Body," a film made from the stories of historian Mark Mazower and the artistic perspective of filmmaker Constantine Giannaris, looks at the past and present of Greek society. It explores the memory of war, exile, and massive population movements and asks how we might respond to their impact in the present. Join us for a special screening of the film, followed by a Q&A with the two filmmakers.
Perceptions of Muslims and Islam in the United States in Light of the Presidential Election
Thursday, November 10, 2016 6:00-7:30 PM
Juan Cole, Shibley Telhami
Attitudes toward Muslims and Islam have been a front-and-center topic of the 2016 election campaign. Following just days after the election of a new president, two of our foremost scholars and expert commentators on Islam in America will discuss the likely fall-out of the election, discussing both public attitudes toward Muslims and perceptions of Muslims themselves as to how they and their faith are viewed in the United States.
Artificial Intelligence: What Everyone Needs to Know
Tuesday, November 29, 2016 6:00-7:30 PM
Jerry Kaplan
Over the coming decades, artificial intelligence will profoundly impact the way we live, work, wage war, educate our young, and care for our elderly. It is likely to greatly increase our aggregate wealth, but it will also upend our labor markets, reshuffle our social order, and strain our private and public institutions. Can a machine be held accountable for its actions? Should intelligent systems enjoy independent rights and responsibilities, or are they simple property?
About Carnegie Council
Founded by Andrew Carnegie in 1914, Carnegie Council for Ethics in International Affairs is an educational, nonprofit, nonpartisan organization that produces lectures, publications, and multimedia materials on the ethical challenges of living in a globalized world. Go to http://www.carnegiecouncil.org.