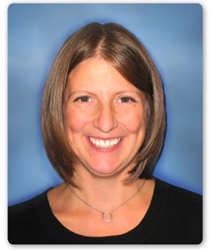 "I am thrilled to join Vanguard Medical Group as their Executive Director at this exciting time in health care transformation," said Fowler, "Through the group's shared vision and innovation, they have established themselves as primary care leaders in the
Cranford, NJ (PRWEB) October 20, 2016
Vanguard Medical Group with locations in Jersey City, Lincoln Park, Montville, North Haledon, Oakland, and Verona, announces the addition of Katherine Fowler as Executive Director.
With over 15 years experience in the medical field throughout the country, Katherine comes to Vanguard from RWJ Barnabas Health where she served as Vice President of Outpatient Services, in West Orange, N.J. Prior to that she was with MedStar Health, Ambulatory Services where she held the role of Assistant Vice President of Operations located in Columbia, M.D.
Fowler earned her Bachelor of Science in Health Administration with a Minor in Business Administration from Ohio University, and her Masters of Health Administration from Virginia Commonwealth University, Virginia Campus.
She is a past president of the CARES Foundation, a nonprofit organization committed to improving the lives of families and individuals affected by Congenital Adrenal Hyperplasia. Katherine is being honored with the 2017 Visionary Award for her leadership at the 9th Annual Everyone CARES Gala on April 28, 2017 in New York City.
About Vanguard Medical Group
Vanguard Medical Group P.C. is a regional primary care practice now serving more than 48,000 active patients in six locations.
The motivation to develop a larger, regional primary care practice was the recognition that the healthcare system was rapidly changing in ways that did not support small or solo independent physician practices. The founding physicians in Vanguard believe that a strong culture of locally-led practices, guided by a shared vision, and governed by shared values must be at the core of this new organization.
Hospital affiliations include Chilton Memorial Hospital, Morristown Medical Center, Mountainside/UHMC Hospital, Overlook Medical Center, Saint Clare's Hospital, Saint Barnabas Medical Center, St. Joseph's Paterson and St. Joseph's Wayne. Vanguard Medical Group accepts most major insurance plans. Website: vanguardmedgroup.com.