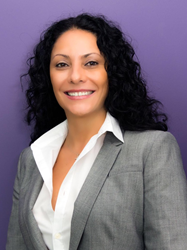 Miami, Florida (PRWEB) October 20, 2016
We Insure Group, Inc., a Southeast Regional property/casualty insurance franchise company, opens a new office in Downtown Miami, FL . Agency Owner, Claudia Herbas opened its doors on Jun 01, 2016
It's no secret that We Insure has been expanding at a rapid rate in Florida and Georgia throughout the past 5 years. Even after such a short period of time in the industry, their presence is evident – with almost 300 associates, 70+ locations, and countless awards and achievements. They've made it known that this success stems from building and maintaining relationships – with their Carrier Partners, their insureds, and of course – their Agency Owners.
Their most recent addition to the team answered these questions when asked about her decision to Join Team We.
Q: How did you find out about We Insure – and how long did it take you to make the decision to partner with the company?
I knew I wanted to start a business but staring an insurance agency from scratch is difficult, and buying a franchise means that the base work is already completed, I was a captive agent for many years. Before leaving my previous job, I started looking at alternatives and found few insurance franchise but my best option was WE INSURE.
Q: What do you think will be some of the advantages of being a We Insure agency owner as opposed to an independent agency owner?
We insure has the widest selection of insurance companies to offer their customers. "Captive" agents generally sell insurance for just one company.
Q: What excites you most about being a part of "Team WE"?
From my first visit to home office for the interview to today's date, I have had a great support system by my side.
Q: Where do you see your agency, and We Insure as a whole, within the next few years?
Concentrate my efforts on growing a profitable agency and We Insure to become the top rated franchise and the largest and best national insurance company.
About We Insure Group:
WE believe in the Power of WE. Our relationships with a multitude of top-rated insurance companies give our customers their own power to choose and the confidence of knowing they're insured properly at premiums that work for them. We offer a different and better way to buy insurance—and our customers benefit. Purchasing insurance just got quicker and easier. Because we shop the top companies for our customers, they can relax and enjoy the benefits and the life they love. We make purchasing decisions hassle free. Buy online, over the phone, via email or in person at a nearby WE Insure office. We choose only the best insurance agents. Our top-quality, experienced agents undergo extensive training. Our technologies and support allow our agents to focus 100 percent on serving our customers' insurance-buying needs, searching top-rated carriers, evaluating coverage, identifying discounts, and giving customers the power of choice. WE Insure offers Franchise Opportunities currently in Florida and Georgia and have over 70 retail locations with over 300 people and over $100,000,000 million in annual sales.
For more information about We Insure as a franchising opportunity, go to http://weinsuregroup.com/franchise
We Insure continues to be a proven & awarded franchise business model.
2013 Company Awards
JBJ 40 Under 40– CEO, Philip Visali
JBJ Largest Independent Agencies in North Florida - #10
JBJ Best Places to Work in North Florida - #4
JBJ Fastest Growing Private Companies in North Florida - #17
2014 Company Awards
JBJ Largest Independent Agencies in North Florida - #7
JBJ Best Places to Work in North Florida - #1
JBJ Fastest Growing Private Companies in North Florida - #10
2015 Company Awards
JBJ Largest Independent Agencies in North Florida - #6
JBJ Best Places to Work in North Florida - #9
JBJ Fastest Growing Private Companies - #9
JBJ Ultimate CEO Award in North Florida– Philip Visali
INC5000 Fastest Growing Private Companies in America - #1272/5000
PRINCIPLE10 Best Employee Financial Security in America
2016 Company Awards
GATOR 100 Fastest Growing Gator-Owned Businesses in the World - #10
101Best & Brightest Winner of Best & Brightest Companies to Work for in the Nation
JBJ Best Places to Work in North Florida - #5
Florida Trends – Best Places to Work in Florida - #23
Business Journal - Top 100 Fastest Growing Companies in Florida - #53