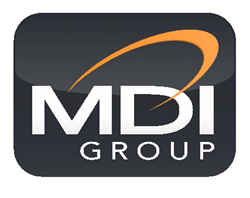 It is truly wonderful for MDI Group to be recognized by making the CBJ 2016 list
Charlotte, North Carolina (PRWEB) October 20, 2016
MDI Group, a pioneering IT staffing and recruiting agency, has been named as one of Charlotte Business Journal's 2016 Best Places to Work. The award recognizes the extraordinary environment MDI Group has created for its employees, and has ranked them at or above the national average of companies in their same size category.
"It is truly wonderful for MDI Group to be recognized by making the CBJ 2016 list," said CEO Richey Brownfield. "I have always believed that our dedicated staff is one of the best in the business, and I'm happy to see public recognition that we have indeed fostered a culture of integrity and work / life balance that has helped our employees to thrive."
MDI Group will appear in the November 18th issue of the Charlotte Business Journal, and will be represented at the 10th annual Best Places to Work Awards Reception the prior evening at the Charlotte Convention Center. The company has ranked among the best places to work in several other markets in the past, and has also been nationally recognized by Inavero's Best of Staffing.
In addition to Charlotte, MDI Group has offices located in Atlanta, Austin, Dallas, Fort Worth, Greenville, and Phoenix and has engaged more than 10,000 consultants with fortune 500 organizations across the country. MDI Group specializes in technical, functional, and business-facing skill sets and has expertise in IT staffing services as well as contingent workforce solutions.
Current career opportunities with MDI Group can be found at their website.