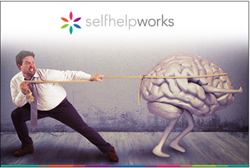 Without an underlying change in mindset, trackers function as a way for people to convince themselves they've exercised when they really haven't...
San Diego, CA (PRWEB) October 19, 2016
A recent study from the Journal of American Medical Association (JAMA) looked at the long-term effect of wearable fitness trackers on weight loss efforts. The study took about two years to complete, tracking the weight of almost 500 overweight and obese participants. After the first 6 months all of the participants were encouraged to follow a low-calorie diet and exercise regimen. Half were given wearable fitness trackers with an online interface and instructed to use them, while the other half were told to track their fitness activity on a website. The results: On average, the participants who did not wear a fitness tracker lost more weight per person than the group that did wear trackers. Undoubtedly, many in the weight loss and wellness industries expected a different result, including the study's lead author, John Jakicic, who said, "We were definitely surprised."
Lou Ryan, the CEO and founder of online behavioral change company SelfHelpWorks, has now shed light on the reasons for this unexpected outcome. "For overweight and obese people, losing weight involves a genuine lifestyle change. This means transforming ingrained habitual behaviors, which are often hard for people to change if they don't know how," says Ryan. "True lasting behavior change takes place, first and foremost, in the mind. Unhealthy eating behaviors and sedentary lifestyles are perpetuated by certain thought patterns and false beliefs, repeated over and over on a mostly subconscious level. Trackers won't do anything to address the mental side of the issue and they may, in fact, make it even harder to change behavior in some ways."
Ryan went on to explain, "Real exercise involves a raised heart rate, sweat, and effort, and it's a meaningful and purposeful part of the day. The exertion and physical discomfort is an inherent part of exercise and it's exactly what provides the gained strength, higher metabolism and all the tremendous health benefits. Without an underlying change in mindset, these trackers function as a way for people to convince themselves they've exercised when they really haven't, they've simply met a step quota over the course of the day. So while trackers count the number of steps, they don't count their quality or intensity."
Ryan discussed another possible contributor to the ineffectiveness of trackers: "Tracker readings can also bring about an exaggerated sense of accomplishment and a subsequent sense of justification to overeat or to eat something less healthy. A person might think, 'Well, I've walked my 10,000 steps, I deserve a big bowl of ice cream.' And this line of thinking can wind up easily negating the impact of the day's steps. Without that essential change in mindset, trackers are far more likely to function as a tool of delusion and a catalyst for guiltless over-consumption than as a means of true and lasting lifestyle behavior change."
SelfHelpWorks has been an industry leader in online behavior change and wellness for the more than 15 years. Before the online launch of SelfHelpWorks, Ryan spent decades giving live seminars, using the same cognitive behavioral training methodology that forms the basis for all SelfHelpWorks' courses. Cognitive behavioral training focuses on acknowledging, deconstructing, and replacing the self-defeating thought patterns and false beliefs that create an emotional state of dependency that drive unhealthy habitual behaviors, like poor eating or sedentary lifestyle. "In order for people to lose weight and keep it off," says Ryan, "their relationship with food and exercise needs to change. This is accomplished by changing the brain, the way a person thinks. Once that happens, the physical manifestation, like healthy weight loss, will naturally follow."
For anyone interested in learning more about SelfHelpWorks, the website demo tour is a good place to start.
ABOUT SELFHELPWORKS, INC.
SelfHelpWorks is the leading provider of online video-based cognitive interventions for reducing population health risk. The interventions are designed to produce sustained behavior change using an evidence-based cognitive behavioral training approach derived from cognitive behavioral therapy (CBT). They target important issues such as obesity and unhealthy eating, tobacco addiction, diabetes, chronic stress, alcohol abuse and inactivity. The interventions are primarily offered by corporate wellness programs and health providers. Users can access them privately and conveniently 24/7 via computer, tablet or smartphone.