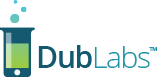 Anaheim, CA (PRWEB) October 19, 2016
WHAT:
As the premier event for IT experts and technology providers across the diverse higher education landscape, EDUCAUSE Annual Conference 2016 will bring together more than 7,000 professionals to share ideas, examine trends and battle assumptions. Crafted by industry leaders, session content explores how innovative technologies are transforming the student experience as well as changing the way campuses recruit and retain students.
Chris Hopkinson, vice president of strategy and business development at DubLabs LLC, a leading provider of school-branded unified mobile applications, will lead a breakout session with Elaine Beach, information technology director at Angelo State University, on how to build an effective mobile strategy that can increase student performance, engagement and retention. The session also covers how Angelo State University created a mobile app that meets the specific needs of students and the university's strategic objectives. During the four-day conference, DubLabs will also be showcasing its unified mobile platform at booth #1574.
WHAT & WHERE:
EDUCAUSE Annual Conference 2016
Breakout Session: Leveraging Mobility to Increase Student Performance, Engagement and Retention
Wednesday, October 26, 2016, 3:40 – 4:30 p.m. PST
Meeting Room 303C, Level Three
Anaheim Convention Center – 800 West Katella Avenue Anaheim, CA 92802
For more information, click here
WHO:
Chris Hopkinson is the vice president of strategy and business development at DubLabs, LLC. As a DubLabs' founding member with nearly 20 years of experience in emerging technology companies, Hopkinson is an expert in business development as well as student mobile technology usage and engagement strategies.
Elaine Beach is the information technology director at Angelo State University. Located in the heart of Texas, Angelo State University is a dynamic institution of higher education and the second-largest campus in the Texas Tech University System.
About DubLabs, LLC
DubLabs, LLC is a leading provider of school-branded, unified mobile applications that empower higher education institutions to improve student engagement, performance and retention. Its managed turnkey solution features native enterprise systems integration (SIS, LMS, CRM), personalized, automated push notifications and a thoughtfully designed user interface aimed at keeping students organized, on-track, engaged and connected. Since 2012, more than 150 schools around the world have partnered with DubLabs to deliver an authentically mobile experience and support student success. For more information, visit http://www.dublabs.com and follow on Twitter @dublabs.
###