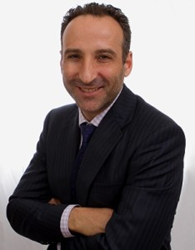 Newburgh, NY (PRWEB) October 19, 2016
Ran Y. Rubinstein, MD is excited to announce that he will be among the first surgeons in the United States to offer Juvederm Volbella® XC injectable gel. In June, the filler was approved by the Food and Drug Administration as an effective way to increase lip fullness and correct perioral lines. Dr. Rubinstein's patients can expect to see the same exceptional aesthetic results they have come to trust from the extensive line of Juvederm facial fillers.
Juvederm Volbella® XC is among the new generation of fillers, far surpassing traditional products. Made with VYCROSS technology, this latest filler can provide patients with smooth lips that last for up to 12 months. A proprietary component from Allergan, the maker of Juvederm, VYCROSS blends different molecular weights of hyaluronic acid to ensure long lasting duration of their products. VYCROSS is also made with Lidocaine, ensuring a comfortable application.
Juvederm Volbella® XC was created with a lower HA concentration than other fillers, customized for the delicate tissues around the mouth. It gives providers the chance to subtly sculpt the lips with a natural looking, supple fullness. The product can safely soften perioral rhytids, or lip lines, taking years off of the appearance. The injectable, approved by the FDA for adults over the age of 21, will be available in early fall/winter from select providers.
The cutting-edge technology that Juvederm Volbella® XC brings today's patients is unique. Bill Meury, Chief Commercial Officer at Allergan explains, "The FDA approval of JUVÉDERM VOLBELLA® XC further demonstrates Allergan's commitment to developing advanced products and technologies that allow healthcare providers to better address evolving patient needs." He continues, "This approval brings to market a product unlike anything that is currently available in the United States."
Only the best aesthetic professionals will provide Juvederm Volbella® XC during its inaugural period. Dr. Rubinstein's years of demonstrated skill as an educator and trainer in dermal filler injections has allowed him to become to be one of the initial providers. Dr. Rubinstein's experience has earned him the Diamond Award for excellence with Allergan products like Juvederm, Voluma, and Botox.
Laser and Cosmetic Surgery Specialists was founded more than 15 years ago by Dr. Ran Rubinstein in Newburgh, New York. Dr. Rubinstein completed his medical training at the prestigious Albert Einstein School of Medicine before performing his residency at the University of Medicine and Dentistry in New Jersey, and his facial plastic surgery fellowship at the University of South Florida, Tampa. One of the top facial plastic surgeons in New York, Dr. Rubinstein is double board certified by the American Board of Facial Plastic Surgery and the American Board of Otolaryngology – Head and Neck Surgery. He serves as an assistant clinical professor at New York Presbyterian Hospital, where he has been educating future surgeons since 2000. Dr. Rubinstein specializes in rejuvenating procedures for the face and neck, demonstrating skill and experience unmatched by any other surgeon in New York.
Contact Dr. Ran Rubinstein's office at 845-863-1772 for more information about the exciting release of Juvederm Volbella® XC. To find out if the lip injectable is right for you, schedule a consultation with Dr. Rubinstein in his Newburgh, New York office. A virtual consultation is also available for those patients coming from outside of the Lower Hudson Valley.