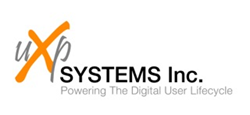 Embracing these Open APIs supports our work of accelerating the transformation of operators into the digital era
TORONTO, CANADA (PRWEB) October 19, 2016
UXP Systems, the leader in powering digital identity for operators, announced today that they will be joining seven leading technology participants – DGIT, Ericsson, Huawei, IBM, BearingPoint / Infonova, and Oracle – in officially endorsing TM Forum's suite of Open APIs for digital service management. This follows the commitment of nine of the world's largest communications service providers (CSPs) – Axiata, Bharti Airtel, BT, China Mobile, China Unicom, NTT-Group, Orange, Telefónica and Vodafone.
UXP Systems supports TM Forum's Open APIs to move the industry toward more standardized interfaces between new and legacy systems within the operator stack, enabling them to bring new digital services to market more quickly. UXP Systems' User Lifecycle Management (ULM) platform helps operators to digitally transform by powering digital consumer identities, including the ability to create profiles for every household member, enable frictionless access to services, and ensure self-managed privacy for every individual.
"Our experience in working with TM Forum members on a Digital Experience Platform Catalyst earlier this year was proof that leading service providers could reduce time to market by participating in a wider digital ecosystem" said Jim MacDonald, CMO of UXP Systems. "Embracing these Open APIs supports our work of accelerating the transformation of operators into the digital era, and enhances our development in a multitude of solution areas. This includes user privacy, where need is growing dramatically in the European Economic Area due to the pending GDPR deadline."
By formally adopting TM Forum's Open APIs, UXP Systems commits to incorporating them in their products, thereby unlocking new growth opportunities for the industry as a whole. In addition, UXP Systems will be an integral player in the broader collaborative community, working with service providers and systems integration counterparts to continuously innovate and enhance the suite of Open APIs.
The nine CSPs that have adopted the Forum's Open APIs have agreed to position them as a preferred requirement in their IT RFPs from January 2017 onwards. In the case of BT Group, a major contributor to TM Forum's collaborative work, Open APIs are playing a major role in its transformation and go-to-market efforts. The company was able to reduce 4,500 systems to 26 platforms and 1,800 systems, as well as reduce new service introduction from eight months to mere hours in some cases. "We are building more APIs that will be available soon and have plans for the future," said George Glass, chief systems architect, BT Group. "I can tell you that if you use TM Forum APIs, they will work because we are using them ourselves in mass markets for our customers."
"By reducing integration friction and enhancing interoperability, TM Forum's Open APIs are becoming a critical asset in enabling digital ecosystem management," said Joann O'Brien, vice president of APIs and Ecosystems, TM Forum. "Capabilities such as rapid partner onboarding along with the effective management of the full partner lifecycle including automated service-level agreements, policy management and revenue settlement are fundamental as our sharing economy is being embraced at the enterprise level."
UXP Systems' User Lifecycle Management platform is an elegant and unique solution that utilizes digital identity to enable operators to transform the way they engage with users of their services while facilitating new business models for OTT, Cloud, and Internet-of-Things (IoT) services. The ULM platform supports multiple engagement and user access models, and provides operators with user insight to enhance the service experience, without the need for expensive and disruptive IT transformations.
About TM Forum
TM Forum is a non-profit global industry association which helps its members transform and succeed in the digital economy. The collective experience and interests of our member community comprised of tens-of-thousands of professionals within 900+ market-leading global enterprises, service providers and technology partners drives everything we do, from thought-provoking research and publications, to practical guidance, collaboration programs, tools and best practices, hands-on events, and training for business and IT leaders.
Through three key programs – Agile Business and IT, Open Digital Ecosystem, and Customer Centricity – we provide a unique platform for our members to connect and collaborate with individuals and groups from around the world to solve key challenges and rapidly innovate to deliver new services, improve business agility, partner for success, reduce cost and risk, and enhance customer value and loyalty. To learn more about the Forum and join our digital journey as a valued member and collaborator, please visit http://www.tmforum.org.
TM Forum Media Contact
Hanah Johnson
March Communications
tmforum(at)marchpr.com
+1 617 960 8892
About UXP Systems
UXP Systems is the industry leader in User Lifecycle Management (ULM). Their ULM Platform powers digital identity as a strategic service as service providers transform to a seamless, digital world of entertainment, communications, and connected life services. User Lifecycle Management technology is the foundation of Digital Transformation for companies like Vodafone, Liberty Global, Cable & Wireless, Rogers Communications and TELUS, using digital identity as a focal point for managing the digital user. ULM processes enable entitlements, group management, delegation, revocation, roles and sharing, user insight, privacy and more, all as part of an end to end business process framework. UXP Systems' ULM Platform innovates above existing legacy systems to transform the user experience, getting operators to deliver digital services faster and more economically. For more information, please visit http://www.uxpsystems.com/.
UXP Systems Media Contact
Jim MacDonald
Chief Marketing Officer
T: +1 416-358-1540
E: jim.macdonald(at)uxpsystems.com