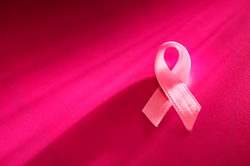 "[BHP's] bra collection drive helps raise awareness about the ongoing battle to find a cure for breast cancer, while also providing support for women in need.
Los Angeles, CA (PRWEB) October 21, 2016
Los Angeles based health and beauty medical group Beverly Hills Physicians (BHP) is reminding the public about its Bra Collection Campaign during the month of October, Breast Cancer Awareness Month. The medical group says that, once again, patients and non-patients alike are encouraged to participate in the drive by donating their unused or gently-worn bras. BHP says that their bra collection effort helps raise awareness of the ongoing battle to find a cure for breast cancer, while also providing support for women in need. The Southern California health and beauty group explains that patients, especially those who have recently undergone a breast procedure and are no longer in need of their old bras, can drop off their spare bras in designated donation boxes located at BHP's offices throughout Southern California during regular office hours. However, BHP also emphasizes that anyone who wishes can stop by to make donations to the Bra Collection Campaign and contribute to the cause.
The Los Angeles based medical group goes on to mention that their Bra Collection Campaign is a great way for individuals to come together to educate others, raise awareness, and honor the victims and survivors of breast cancer throughout the year. In addition, BHP says that its Bra Collection Campaign is intended to inform individuals about the variety of issues that women in need often face but may be more reluctant to admit to, including the need for intimate garments that fit properly. Moreover, BHP adds that any donated bras that are unable to be reused are then recycled so as not to contribute to environmental waste.
BHP goes on to mention that as a leading medical practice with a vast amount of experience performing innovative breast procedures, supporting breast cancer awareness through its bra collection campaign is just one way it emphasizes its commitment to the health and well-being of all women. The Los Angeles based medical group adds that it strongly encourages its patients and anyone who has made a contribution to inform their family and friends about their collection, so that even more women can get the help that they need and deserve. BHP concludes by saying that even something as simple as a bra really can make a huge difference in a woman's life.
Readers who are interested in any of the leading-edge plastic surgery procedures offered at Beverly Hills Physicians or want more information about the Bra Collection Campaign are welcomed to contact the health and beauty group at 800-788-1416 or visit its website at http://www.BeverlyHillsPhysicians.com.