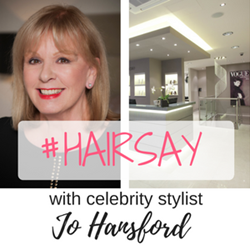 Women strive for effortless beauty that takes minimal time and Hotstylers.co.uk is fast becoming the place they go to for salon styling at home
New York, NY (PRWEB) October 21, 2016
The haircare industry is the main sector of the beauty industry, both in terms of revenue contribution as well as employment. Innovation is always at the forefront to service the constantly growing consumer interest and the new market niche opportunities. The demand in the haircare industry and much of the beauty industry does not seem to be affected, even during economic downturns. As a result, stores are inundated with an army of products, from hair styling tools to haircare for different hair types, hair textures, budgets and styling results. This offers consumers a level of diversity that may, in fact, become overwhelming, as our definition of beauty is malleable and everchanging!
Katie Masters, founder of HotStylers.co.uk says: "Today, there's no doubt women have too much to balance in their daily lives with working, children, keeping the home and obviously wanting to look good. This is why there is pressure to watch the clock because every second counts. Women strive for effortless beauty that takes minimal time and Hotstylers.co.uk is fast becoming the place they go to for salon styling at home. All information posted on the website is from trusted tried and tested resources because it is well known that women today rely on personal recommendation.
We know that women want the best so we've introduced this set of exclusive interviews with the best – that way we hope to inspire and equip women at home with everything they need to create a salon look in record time, while still looking after the health of their hair."
Hotstylers.co.uk will be launching its #Hairsay influencer interviews every Thursday featuring the following major industry names: Richard Ward, Celebrity and Royal Hairdresser; Jo Hansford, Celebrity and Royal Hairdresser; Martyn Maxey, Award winning London Hairdresser; Ella Hawkey, Owner and Creative Director of Atelier Clifton Salon & Spa in Bristol; Eva Poce Salon Director of Hair Culture, Britain's Stylist Of The Year; Mitchell Wilson owner of Laundry finalist "Independent Salon Business Newcomer" in the 2015 British Hairdressing Business awards; along with established beauty bloggers and social media influencers.
About HotStylers.co.uk
Hotstylers.co.uk is a dedicated online resource for women of all ages, passionate about beauty and fashion, who want to know how to style their hair in the comfort of their homes, what the best haircare products are and which hair tools deliver superior results. This UK hair advice website is a newly established in 2016 and follows the success of its US sister site Hotairbrushreviews.com. The US website was established in 2013 and registered over 1,000,000 unique visitors and 2,000,000 page views over the past year. The aim is for Hotstylers.co.uk to follow in its footsteps in becoming a trustworthy UK destination website for genuine haircare and hair product reviews and information.
*Source: Beauty Industry Study
For further information on Hotstylers.co.uk:
Contact: Emma Crossick emma(at)hotstylers(dot)co(dot)uk