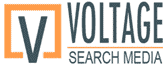 "Voltage has invested heavily in both our Technology Platform and our People to ensure that our clients achieve maximum success in the extremely competitive online ad space."
Santa Monica, CA (PRWEB) October 21, 2016
Santa Monica, California based Voltage Media Inc., a leading provider of SEM Technology and Services to both Advertisers and our Ad Agency Partners alike has been selected as a Google Premier Partner. The newly created Google Premier Badge is designed to distinguish Partners that have demonstrated the ability to meet stringent Google criteria. It also marks certain specialization skills sets within an Agency so that Advertisers can feel comfortable in knowing that the Agency they Partner with has the experience to create, manage and optimize various channels within the Google ecosystem.
Voltage Media is excited to be awarded this newly created designation and committed to continually meeting or exceeding the criteria that Google uses for Premier Partner Certification. According to Voltage Media's EVP, Mark R. Brown, "Voltage has invested heavily in both our Technology Platform and our People to ensure that our clients achieve maximum success in the extremely competitive online ad space."
About Voltage Media, Inc:
Voltage Media, is a certified Google Premier Partner and a leading Agency assisting advertisers to generate Ecommerce Sales via; PPC, Google Shopping, Bing Shopping, Remarketing, Mobile Advertising, Amazon, Social Media, Video, etc. The Voltage S3 Platform is a powerful programmatic solution that gives advertisers a competitive advantage in the SEM space coupled with highly skilled Account Managers. Voltage clients continually beat industry averages in sales revenue growth while achieving their desired ROI targets.
Visit Voltage Media Inc., a leader in next gen Ecommerce Technology and Services. To learn more please visit: http://www.voltagemedia.com
Press Release Contact Information:
Mark R. Brown, EVP Sales + Marketing
Phone: 310.261.4203 Email: Mbrown(at)voltagemedia(dot)com