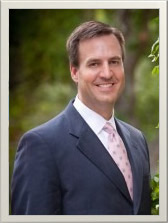 Austin, TX (PRWEB) October 19, 2016
Buckingham Center for Facial Plastic Surgery, an Austin, Texas-based clinic headed by renowned facial plastic and reconstructive surgeon Dr. Edward D. Buckingham, will become one of the first of its kind in the Austin area to offer Juvederm Volbella lip injections when it begins treatments on October 17. As an injectable filler with a hyaluronic acid (HA) base that often yields a desirable improvement in boosting volume, lip contouring, vertical crease ("smoker's lines") smoothing and symmetry achievement – all in a solitary, stress-free treatment – Juvederm Volbella will be made available to Buckingham Center patients to complement the clinic's existing Juvederm services.
"Juvederm Volbella lip injections are recommended for a softer, smoother consistency that mimics the natural feel of one's lips for a longer time," explains Dr. Buckingham. "Beyond diminishing vertical lip lines, the treatment also accentuates the border of the lips, plumps them up to make them appear fuller and enhances what we call the 'cupid's bow,' which is the 'M' section of the mid-upper lip. At Buckingham Center, we focus exclusively on facial surgery and believe it is possible to provide a higher level of specialized care; in so doing, we are proud to be offering Juvederm Volbella treatments and will continue creating thoughtful, long-term relationships with our patients."
Developed using parent company Allergan's proprietary Vycross technology, Juvederm Volbella with lidocaine is systematized with a dynamic high and low molecular weight fusion which enhances the cross-linking efficiency of HA chains. This more effective cross-linking enables a lower concentration of HA to be used, resulting in less swelling in the lip area. Further, the Vycross technology produces an ultra-smooth gel, yielding a look and feel that's natural with improved duration.
"The unique technology we take advantage of here at Buckingham Center enables less water absorption, resulting in significantly reduced swelling as compared to more traditional fillers," adds Dr. Buckingham. "Not only will patients experience less downtime, the treatment itself is rendered as painless as possible courtesy of the instilled lidocaine anesthetic. What's more, results usually last up to 12 months.
With long-lasting duration and ease-of-injection – along with a positive safety profile – Volbella delivers a smooth, natural-looking result, which is important when treating the lips and perioral area," concludes Dr. Buckingham."
About Buckingham Center for Facial Plastic Surgery
The mission at Buckingham Center for Facial Plastic Surgery is to assist all patients with releasing the beauty they already possess. The clinicians strive to focus on each individual patient's existing anatomy to achieve the best possible, long-lasting and natural-appearing results – without any immediately recognizable evidence of a surgical procedure. Dr. Buckingham endeavors to provide the best aesthetic-to-functional outcome using the latest, most cutting edge techniques to offer surgical and non-surgical procedures including chin/cheek augmentations, facelifts, lip enhancements, ultra-peels, Botox injections, laser skin resurfacing and more.
Buckingham Center for Facial Plastic Surgery is located at 2745 Bee Cave Road #101 in Austin and can be reached by calling (512) 401-2500. For more information visit http://www.BuckinghamFacialPlastics.com.