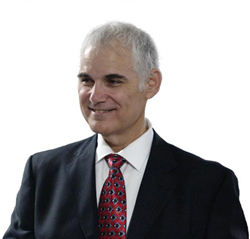 We're all about educating the public on just how much power to invest they really have.
Atlanta, GA (PRWEB) October 20, 2016
Flipping houses is all the rage these days, but some investors are taking it a step further by using a Real Estate IRA for their real estate investments. Because the concept is new to so many, a new blog post published at http://www.AmericanIRA.com details the process of getting started with real estate investment with the tax protections of a retirement account.
"You'd be surprised at how many people don't even realize this is a possibility," said American IRA CEO Jim Hitt, the author of the article. "Even those who are interested in real estate investing often have to be told that they have the option of real estate investing with an IRA account. It's a real eye-opener for many."
To that end, the blog post serves as a "get start" guide for those interested in using an IRA account for this type of real estate investing. Listing the advantages of using a Real Estate IRA for their investing, American IRA points out that positive cash flow from properties within an IRA can be tax-deferred or even tax-free, depending on the account type.
American IRA also explains the basic process in setting up an IRA and using it for a real estate investment. This process includes opening up an IRA with a Self-Directed IRA administration firm like American IRA, transferring money to fund the account, and then seeking out the best deal at the investor's discretion.
"We're not here to sell you deals, or tell you which real estate to invest in," Jim Hitt noted. Self-Directed IRA administration firms do not actually offer financial advice of this sort, which is why the blog post notes that self-direction truly is self-direction. Those who want to make their own decisions with their retirement money are free to do so with their IRA.
American IRA also regularly hosts webinars on the subject of real estate investing. "We're all about educating the public on just how much power to invest they really have," Jim Hitt noted.
About American IRA, LLC:
Click here to claim one of our 7 Self-Directed IRA guide(s).
American IRA is committed to providing every client with gold-level service, regardless of account size. Experience their expertise through their certified IRA services professionals. Enjoy the value with one low annual fee of $285 with unlimited assets and unlimited account values. American IRA clients love the benefit of no charge for "All Cash" accounts. The performance of the American IRA staff is unmatched, with quick and efficient processing within 48 hours.
American IRA services thousands of clients and has over $300 million in assets under administration.
American IRA was built by investors for investors, and brings their successful investment experience to the table, providing excellent educational material showing the public that their Self-Directed IRA account can invest in a variety of assets such as real estate, private lending, limited liability companies, precious metals and much more.
American IRA is conveniently located in Asheville, NC and Charlotte, NC, and serves clients nationwide.