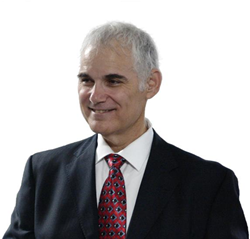 "Gold can be a wonderful investment for many people, but like all investments, it needs to be managed properly.
Charlotte, NC (PRWEB) October 21, 2016
With a new blog post at http://www.AmericanIRA.com, Jim Hitt, CEO of the Self-Directed IRA administration firm in North Carolina, pointed out how investors often make three key mistakes with gold.
One reason investors use the Self-Directed IRA is that they're interested in guiding their own retirement. In addition, self-direction allows easy access to other types of investment for retirement, which includes gold and silver as well as real estate and even private companies.
"The goal with this post was to educate people about investing in gold, and avoiding some of the common pitfalls you see out there," said Jim Hitt. For example, one big "no-no" offered by the blog post was taking direct possession of gold that's supposed to be in an IRA. IRA custodians are actually supposed to hold the physical gold themselves.
These mistakes can be costly for investors who simply don't know better, said Jim Hitt. But since many people who opt for a Self-Directed IRA are invested in education in investments like precious metals and real estate, Jim Hitt said that American IRA is always publishing new blog content that talks about Self-Directed IRA best practices.
Although a Self-Directed IRA "custodian" does not offer specific financial advice, such as which investments to make, the role of the custodian is still vital, as evidenced in the blog post itself. Without a proper, trustworthy IRA custodian ready to hold physical gold, Self-Directed IRA investors might find themselves going against the rules.
Additional information in the post included examples of prohibited metals, typical standard for metal purity, and what it means to take storage considerations into account. The blog post can be viewed at http://www.americanira.com/home-links/3-common-mistakes-self-directed-ira-investors-make-gold/.
"It's our hope with this post that Self-Directed IRA investors understand how to avoid these pitfalls," said Jim Hitt. "Gold can be a wonderful investment for many people, but like all investments, it needs to be managed properly."
About American IRA, LLC:
Click here to claim one of our 7 Self-Directed IRA guide(s).
American IRA is committed to providing every client with gold-level service, regardless of account size. Experience their expertise through their certified IRA services professionals. Enjoy the value with one low annual fee of $285 with unlimited assets and unlimited account values. American IRA clients love the benefit of no charge for "All Cash" accounts. The performance of the American IRA staff is unmatched, with quick and efficient processing within 48 hours.
American IRA services thousands of clients and has over $300 million in assets under administration.
American IRA was built by investors for investors, and brings their successful investment experience to the table, providing excellent educational material showing the public that their Self-Directed IRA account can invest in a variety of assets such as real estate, private lending, limited liability companies, precious metals and much more.
American IRA is conveniently located in Asheville, NC and Charlotte, NC, and serves clients nationwide.