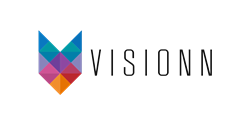 "Artistic effects are the foundation from which BeFunky was built and we've spent the last ten years perfecting them."
PORTLAND, Oregon (PRWEB) October 20, 2016
BeFunky, a global leader in online and mobile photo editing, announces the release of Visionn (visionn.us), a revolutionary new iOS app featuring real-time artistic effects that animate moments as they're captured. With the swipe of a finger, users can navigate through Visionn's ten unique artistic filters, which range from graphic novel-esque to oil painting, sketch and more, each one having been handcrafted with BeFunky's patented Art Engine. When paired with Visionn's live preview capabilities, these one-of-a-kind filters make for the easiest way to animate videos and artistically render photos.
"With Visionn, we wanted to push the boundaries of artistic effects by making them faster and more unique than ever before," says BeFunky CEO, Tekin Tatar. "We didn't want our users waiting for filters to be applied or guessing how the final results will look. Instead, we give users the power to create something beautiful with these effects while still capturing life in the moment."
For Visionn to work seamlessly in real-time, an incredible amount of detail went into developing the artistic effects. The one-of-a-kind filters were created using a hand-selected combination of effects and built on Apple iOS's powerful Core Image, Metal, and AVFoundation frameworks. Capable of instantly analyzing the architecture of each photo and video, Visionn is able to process more than 100M pixels per second, allowing for realistic, real-time animation to occur. To make the experience even better, Visionn can process Slow-Mo, Time-Lapse, and Live Photos, supports Apple's 3D touch, and doesn't require data or wifi to capture or process photos and videos.
"Artistic effects are the foundation from which BeFunky was built and we've spent the last ten years perfecting them," Tatar adds. "Now that mobile devices are capable of high quality outputs, we're excited to launch Visionn and bring these effects right to the palm of your hand."
Visionn is currently available for iOS devices and can be found in the App Store (http://itunes.apple.com/app/id1142803226) for $3.99.
About BeFunky
Founded in 2007, BeFunky pioneered online photo editing from a desire to integrate art and technology. BeFunky has millions of happy users worldwide creating over 50 million sessions per month with their mobile and web-based apps. Available on iOS, Android, Mac, and in your browser, BeFunky offers powerful, yet easy to use tools for photo editing, collage making, and graphic design. For more information, go to http://www.BeFunky.com and blog.befunky.com.