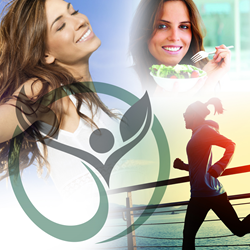 (PRWEB) October 21, 2016
Lisanne Wellness Center is proud to bring you the world's first ever fully customized program IDNutrition for choosing supplements. This program is designed to provide you with the exact nutrients your body needs. Best of all it takes the guesswork out of deciding what supplements to take and when. The HIPAA compliant IDAssessment provides an IDHealth Score, a comprehensive health report and a customized nutritional vitamin recommendations based on the responses to the questionnaire.
"Developed over 18 years by a group of scientists and doctors, this extensive technology takes into consideration the medications you currently take, you're eating habits, current allergies to determine the right supplement for you," says Lisa Benjamini, President and CEO of Lisanne Wellness Center. "The IDAssessment ensures that you receive the supplements that will benefit you and will eliminate any and all supplements that could have adverse effects," she adds. "This unique program from Lisanne Wellness Center is built by science, yet designed for you," Ms. Benjamini remarked.
Every IDNutrition order is individually packed with your name on it and home delivered each month. IDNutrition is part of Lisanne Wellness Center's IDLife Experience. All IDLife products are made with the highest quality ingredients available, without any unnecessary fillers or additives. The Center takes pride in its program and formulation, which is why it is backed by a 30 Day money back guarantee.
For more information or to take a free assessment, visit https://lisannewellness.idlife.com/. Click on the ''Take Your Free Assessment Now!'' Tab to get a personalized recommendation for food supplements. The Center's other services include Functional Medicine, Mind Body programs, Pregnancy support, Nutrition counseling, Wellness coaching and more.